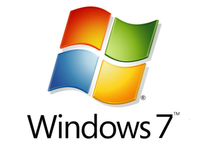 If you're like most PC users, you probably got Windows 7 with a new PC or laptop. And if you're like 99% of the population, you get your new machines from one of the major manufacturers. Dell, Acer, HP, Toshiba, Lenovo; who all have one thing in common: they don't give you a real Windows 7 installation disc with your purchase. Instead, they bundle what they call a "recovery disc" (that's if you're lucky – otherwise you'll have a recovery partition instead) with your machine and leave it at that.
It doesn't matter that you just paid a thousand dollars for a machine that comes with a valid Windows 7 license – your computer manufacturer just don't want to spend the money (or perhaps take on the responsibility) of giving you a Windows 7 installation DVD to accompany your expensive purchase.
The problem is, with Windows 7, the installation media serves more than one purpose. It's not just a way to get Windows installed, it's also the only way of recovering a borked installation. The Windows 7 DVD has a complete "recovery center" that provides you with the option of recovering your system via automated recovery (searches for problems and attempts to fix them automatically), rolling-back to a system restore point, recovering a full PC backup, or accessing a command-line recovery console for advanced recovery purposes.
NeoSmart Technologies has created a Windows 7 Recovery Disc for your convenience. It's a ~150 MiB download ready to burned directly to a CD or DVD. It contains an antivirus scanner, access to system restore, Windows backup, memory diagnostics, and command-line tools for advanced repair procedures. Please note that this download is no longer free, due to licensing restrictions imposed upon us.
What it does: The Windows 7 Recovery Disc can be used to access a system recovery menu, giving you options of using an antivirus, System Restore, Complete PC Backup, automated system repair, and a command-line prompt for manual advanced recovery.
What it doesn't do: You cannot use the Windows 7 Recovery Disc to re-install Windows – it only fixes (not replaces!) Windows.
Why you need it: If you bought your PC from a major retailer, you didn't get this CD with your hefty purchase.
Download Links
Windows Vista Recovery Discs (x86/x64)
Windows 7 Recovery Discs (x86/x64)
Instructions
Click the link above then select the edition you'd like to download.
Select a payment method and enter details.
Download the link displayed onscreen and sent to your email.
Burn the .iso file that was downloaded to a CD using these instructions.
When you want to use the recovery center, put the CD in your drive and boot from it. This is usually done by pressing F8 at startup, or changing the boot drive order in the BIOS.
Support
Please don't ask for help below, it'll get real cluttered real soon! Open a support thread at http://neosmart.net/forums/ and we'll help you resolve your problem ASAP.