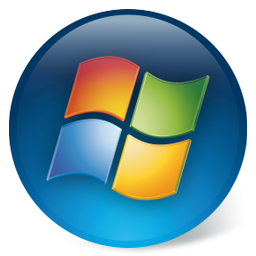 Windows Vista RC1 (screenshots!) was released this week with great fanfare. Coming after the highly-successful pre-RC1 build 5536, it had quite a lot of high expectations, and it certainly exceeded quite a few of them. In a word, Windows Vista RC1 is too good to be true. If it wasn't for the pre-RC1 build, we wouldn't be able to believe it. The last non-RC1 branches build we receive, build 5472, was a mess. It lacked a sense of completion, it crashed, it was buggy, and it was huge. RC1 couldn't be further from that harsh reality.
Windows Vista Build 5600 is release candidate, and comes close to the meaning of that word. Generally speaking, an RC build is "ready for release" unless major bugs come up. With Vista or any other OS, there are bound to be quite a few major bugs left by RC1, and it's the way the company handles them that matters more than anything else. And with Vista, we're really impressed. We can finally present a honest look at what Vista will be. This isn't just RC1 being reviewed, this is Vista.
We may have complained quite a lot before and after RC1 was released, but don't let that mislead you, RC1 is good. Really good for a product that just a month ago was a complete and utter disaster as far as usability and stability were concerned. This review focuses on all aspects of RC1, which after all is the first real look at what we're going to end up getting. What makes this review a bit different from our previous reviews is a more on-the-spot focus about the good and the bad. It's a mega-review, it features subjective and objective tests, and every step of the way we'll be giving our feedback about what works and what doesn't. You can go ahead and press the next page link and read it from start to finish or you can use the mini-ToC below; each section is more or less independent of the rest.