Have you put something in EasyBCD > Options > "Automatically load..." ? (if so get rid of it)
Indeed, there's an entry pointing to E drive. I don't remember putting it there.... If I remove it, will I get into my Win 7, at least? I'm kinda scared to change settings in EasyBCD now...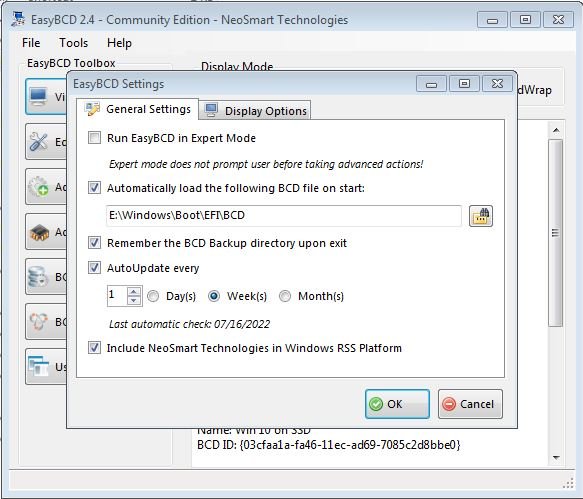 The DM screenshot shows that the BCD in use is in E:\boot (system flag)
Point EasyBCD to that.
How? Via File - Select BCD Store? I've tried that before but been always getting an access denied error.... Was that because of the "Automatically load..." entry entered? Should I be able to select any BCD Store once I remove that auto load entry?