I am doing a UEFI dual boot of two Windows 7 versions on separate drives.
It was all working fine until I had to re-partition one of the drives to move future Linux partitions to a separate disk drive from the Windows 7 drives.
I have now taken care of the partitions and I have two drives that will boot separately without issue.
I have used EasyBCD to set them up for a dual boot.
That went fine and gave me the dual boot menu.
When I select Drive 0 from the menu, it boots without issue.
When I select Drive 1 from the menu, I get the 0xc ....001 error that winload.efi is missing or corrupt.
Here is my boot information.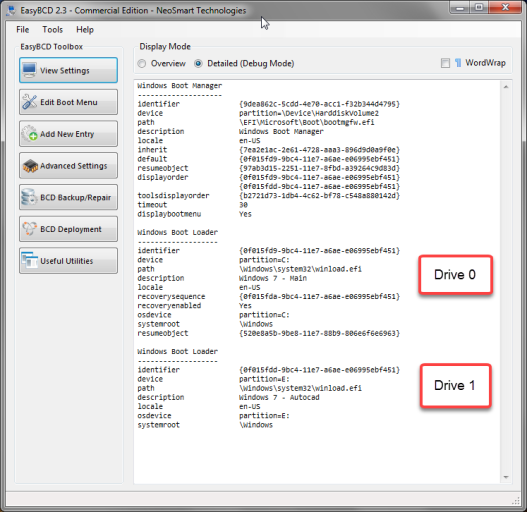 I have tried a number of fixes ( repair disk / rebuildbcd), but nothing seems to work.
Any suggestions you might have would be greatly appreciated.