When I exit EasyBCD I receive this message "
EasyBCD had detected there are no entries currently installed. If you exit EasyBCD and restart, your comuputer will not boot
. ..."
Actually I exited EasyBCD and the computer correctly booted to Windows 7 64bit as always.
So my questions are:
how can win7 boot anyway, even if there are no entries?
I want to dual boot and add Linux/Mandriva: I will add the mandriva entry, but windows 7 will still boot without entry in BCD??
How should i proceed?
Many thanks
Mike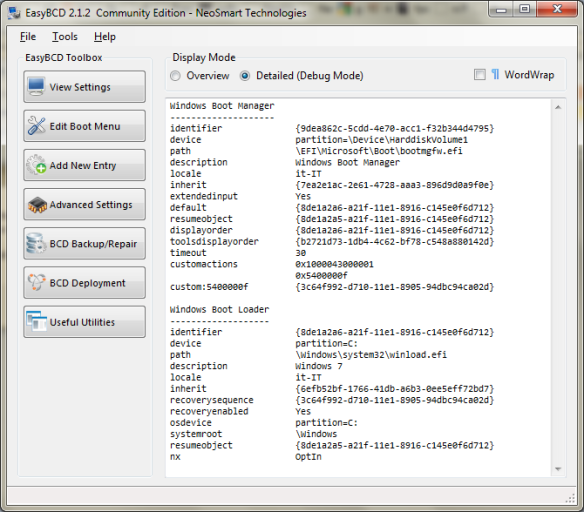 Last edited: