I have installed Windows 7 on one drive and Windows 8 on a second drive.
When I configure the BIOS to boot from the second drive Windows 8 boots correctly.
I have installed EasyBCD 2.2 on the first drive and added the Win8 drive as a second entry.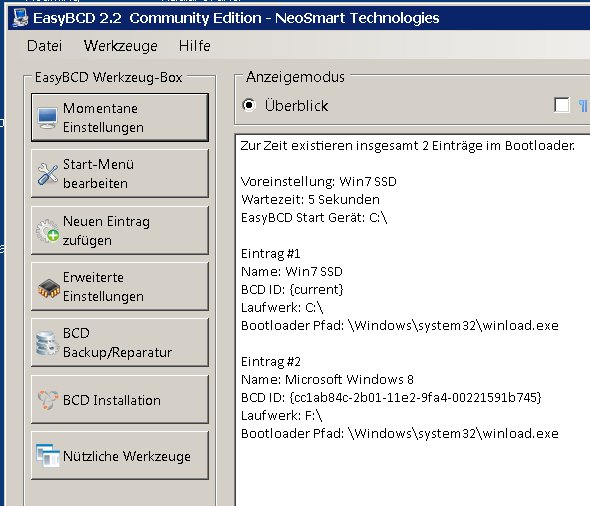 When I boot from the first drive and select to start Windows 8 a get an error message telling me that the installation has to be repaired.
Can anybody help me ?
Anton