Hello everyone.
At the beggining sorry for my english.
Originaly have Windows Vista. Later I installed Ubuntu 12.04. Now I decided to test new Windows 8.
I use EasyBCD 2.2.0.177 and when I choose Ubuntu got this message.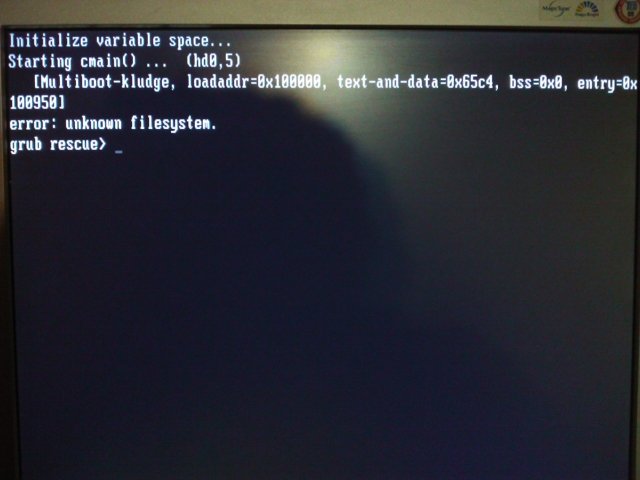 I have one hard drive. This is a partitions on it.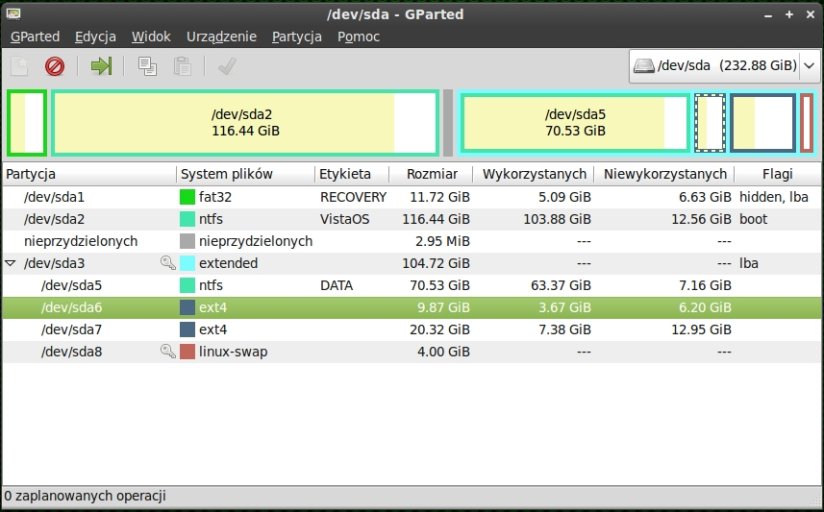 sda2 is Windows Vista
sda5 is Windows 8
sda6 is / for Ubuntu
sda7 is /home
When I add new entry I choose this settings (Automatically locate and load)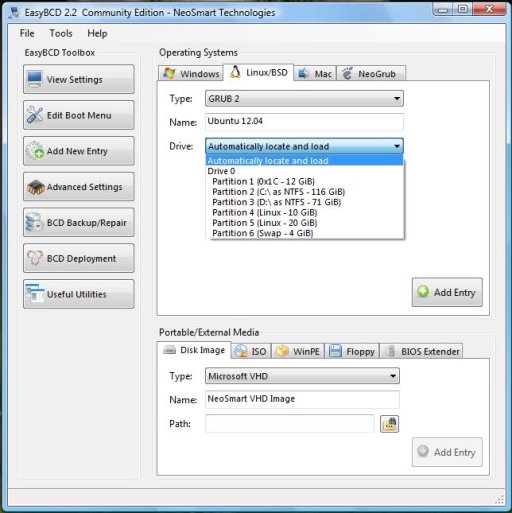 This is a view after changes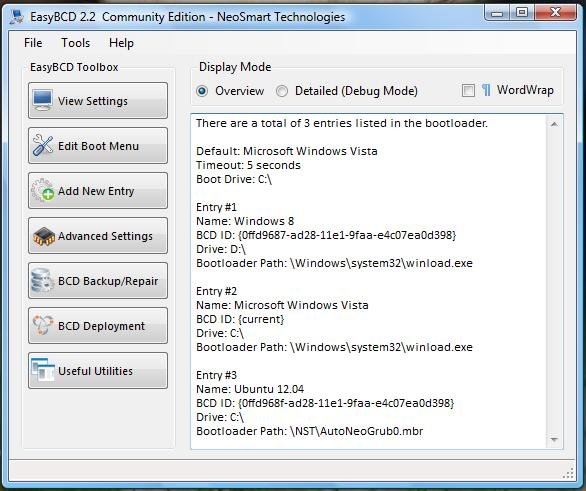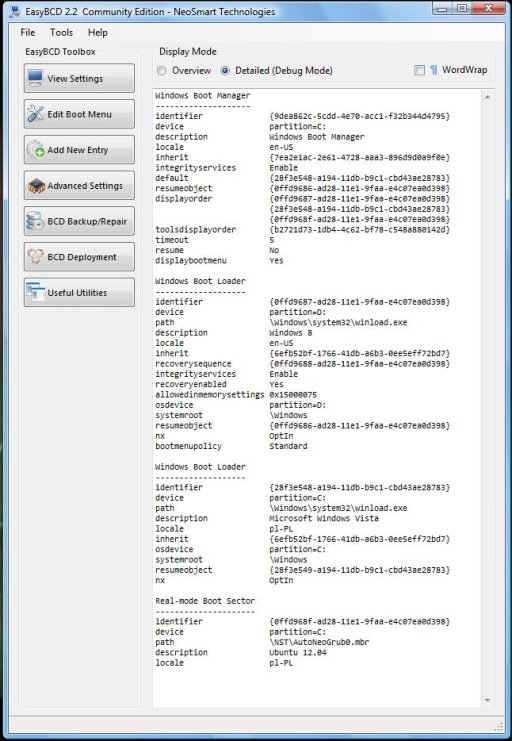 I tried to add new entry with Partition 4 and 5. Always has the same error
Also I tried change in "Advanced settings" Locale from "English" to "Poland".
What I'm doing wrong?