Hello,
here is my problem.
I had a SSD (112G) with W7 running. (partition Y)
Decided to upgrade to W10.
Bought a new SSD (232G).
Did a cleaned install of W10 on the 232G SSD (partition C)
without unplugging the W7 drive...
" and because Windows is so well conceived and documented"
I am stuck with the Boot Loader on the W10 partition (C)
and the Boot Manager on the W7 disk (Y)
did erased the W7 installation to eventually remove the 112G SSD
(the system is single boot)
the consequences?
~ if the W7 disk is removed, the computer cannot boot up and give an error like "Boot Device Missing" if I remember well.
~ last information, the BIOS is an UEFI kind
The ultimate goal is to remove the 112G drive. I did install W10 a couple of months ago, reinstalled my software and reconfigure the software and OS., I Hope there a way to fix that by "merging" the Boot Manager with the Loader and that the solution is not to re-install W10 again.
P.S.
I also switch the drives and change the booth order in the BIOS... to no avail...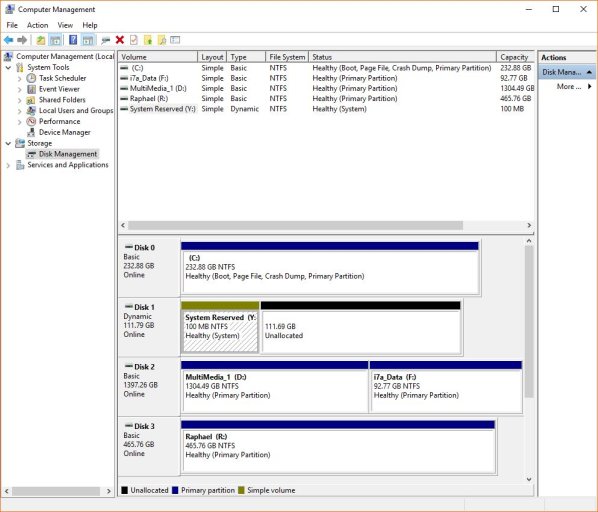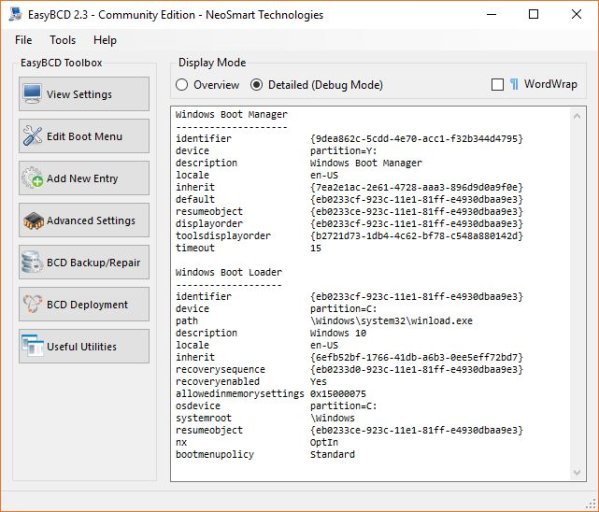 Last edited: