Okay, here is the skinny.
1. Some time ago, I set up a dual boot system, adding Win8 to my Win7 set up.
2. Anticipating Win10, I decided to remove Win8 using guidance from "How to Geek" and EasyBCD:
http://www.howtogeek.com/75878/how-to-uninstall-or-remove-windows-8-from-your-dual-boot-setup/
3. All went well until I tried to delete the volume holding Win8, whereupon I received this notice: "Windows cannot delete active system partition on this disk."
4. I've looked elsewhere for help with this problem. One person suggested I swap HDD cables, but I'm reluctant to do that and think there must be another way of dealing with this.
5. Copy of partition table attached.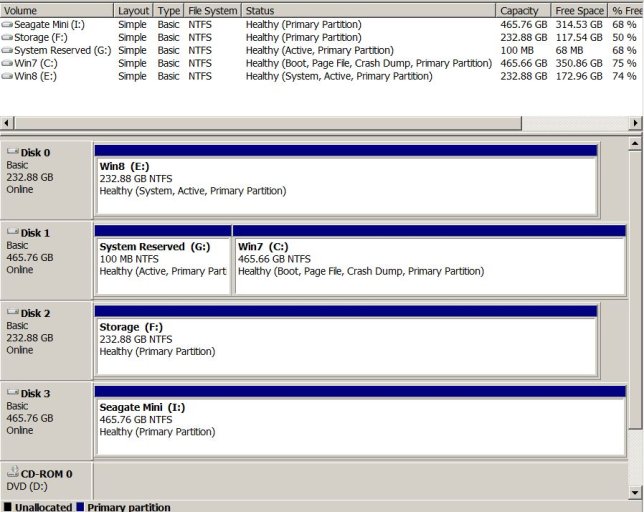 Last edited: