}
Advanced Tools for Experts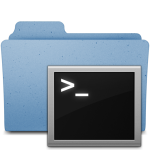 Easy Recovery Essentials' revolutionary tools are integrated in just one single ISO image that you can use to repair computers - your customers' computers or any computer in your company's departements.
We've developed Easy Recovery Essentials in collaboration with industry insiders, corporate IT departements, nationwide service centers and our customers to work out-of-the-box with PCs, notebooks and servers from all major PC manufacturers.
As an IT expert you have access to the latest Easy Recovery Essentials, updated with new features, bug databases and hardware support. With a Technician license, you can repair as many computers as you'd like.
There's no more troubleshooting for specific STOP errors or BSoD errors as Easy Recovery Essentials' Automated Repair feature automatically finds and repairs boot errors. Most IT repair experts spend less time fixing Windows failures than ever before. How? Just by using Automated Repair, the one-click feature to find and fix errors.
Easy Recovery Essentials is built to be non-destructive and to recover computers without formatting or reinstalling Windows.
The built-in repair process extends to computers' hardware as well: you'll know if a hard disk is failing, if the RAM memory is damaged and more.
The Technician license gives you complete and updated access to everything that Easy Recovery Essentials has to offer:
Commandline/Terminal Access *
Data/File Backup and Recovery
Partition Editor *
Antivirus Scanner *
System Restore
Web Browser
* Professional and Server editions only
Highlights of Advanced Features
EasyRE Technicians Edition lets you fix all versions of Windows:
Access powerful command line tools from an easily-accessible terminal:
Browse files and back up essentials documents and data:
Scan for and eliminate all viruses and infections:
Use System Restore to revert a computer to working state:
Use the built-in web browser to research fixes and get work done: