Greetings,
We are moving away from Hyper V to KVM. Many of our virtuals we are migrating are GPT based. We are able to successfully convert GPT to MBR and run the virtuals within Hyper V. The moment we migrate these virtuals to our KVM cluster they fail to boot. We get the following error: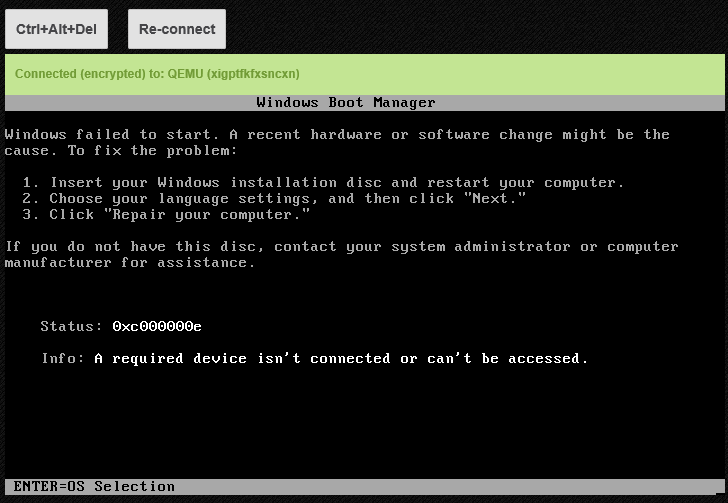 What is funny if we boot the virtual with a windows ISO injected the server itself will boot up just fine. With it ejected we get the above error.
From my understanding the BCD needs to be rebuilt. Is this something that the Neosmart software can fix?
Guest OS is Windows 2012 R2.
Thank you for your time and help.
Mark