So one of the big issues with many users face today when using the new Outlook 2007, part of the Office 2007 Suite, is that they can not get it connected to their hotmail, msn or live email accounts.  Well this will show you how you can connect to them and use them from within the Outlook 2007 interface. If you are like me then most likely you used Windows Live Mail to accomplish this task.  Now with this guide you will not need it anymore.
Software Needed
*Validation Required
Steps to take
First you will want to create a new account.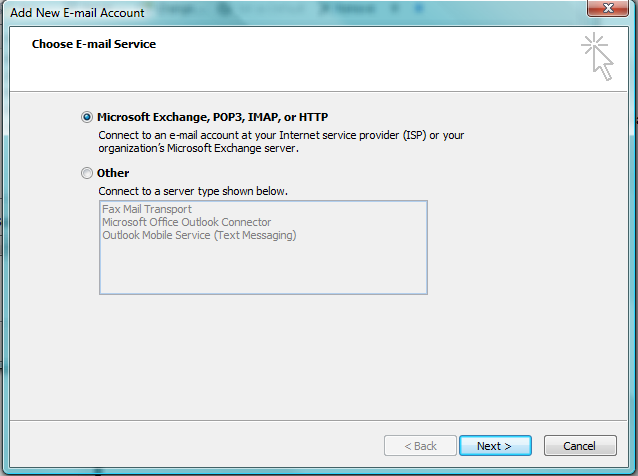 Here you want to Manually setup the email account. So check the box and get to the next step.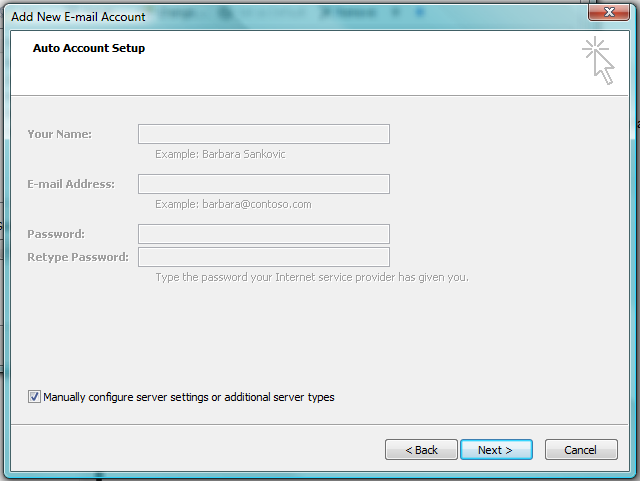 Here you will select the Internet Mail setting.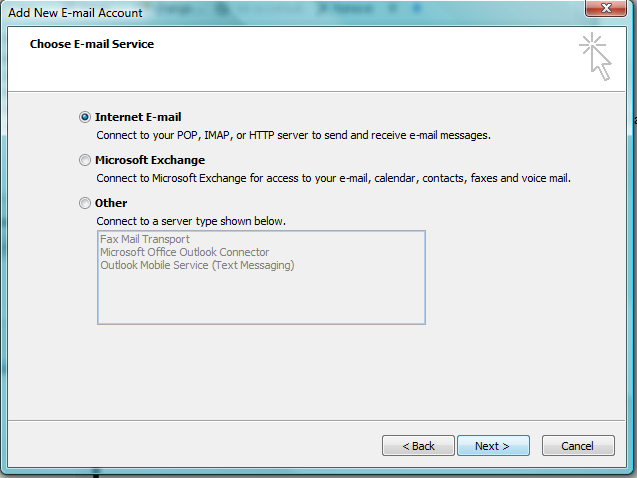 Now here is where you will setup your settings. First you will change the settings from POP to HTTP.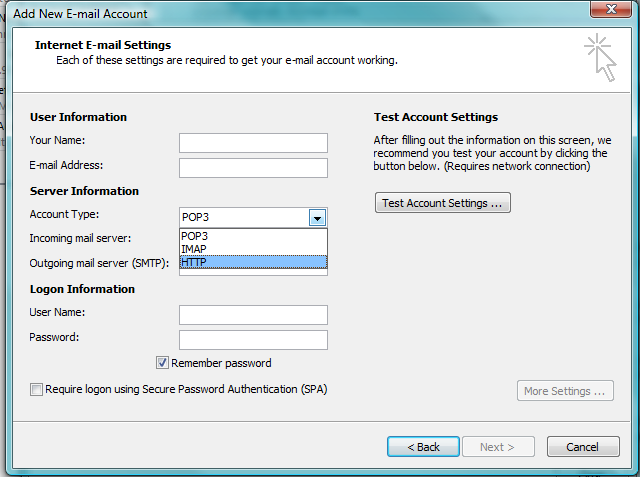 After that you will see the settings changed and you will see that one of them is the HTTP service provider. MSN and Hotmail are already available. There is also other. Which you can use for other things.
Just give all your info and click save. Now before you can download any emails you will be prompted to get the Outlook Connector.  Which i have already given a link to at the top.  You will need to validate your Office to download the file. After that install it. Restart Outlook and download your mail. You can also click on the Connector and add email accounts right thru that add on.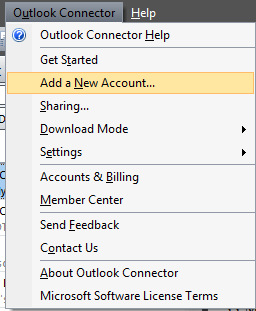 Finishing up
Now you have your accounts setup to download from the Hotmail, MSN or Live servers.  But a bit of warning.  The default look of Outlook will not be what you expect:


If you are not happy with the way it looks you might want to use Windows Live Mail for this purpose.