I'm sure I'm probably the 50th guy to post this message but I looked through the forums and could not find a helpful answer from anyone.
My computer has 2x512GB SSD's, one running Windows 8.1 (primary) and one running Windows 7 64bit. I originally installed EasyBCD and it worked well for a few weeks until I started getting errors when logging into Windows 7.
I thought I could just uninstall Easy BCD and reinstall it but now when I do it says this: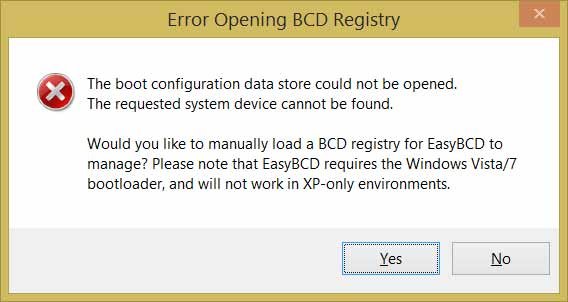 I don't know what this .BCD file is and clearly I don't have it. Should I use one of the option in the "BCD Backup/Repair" option to "Reset BCD Configuration" or recreate boot files?