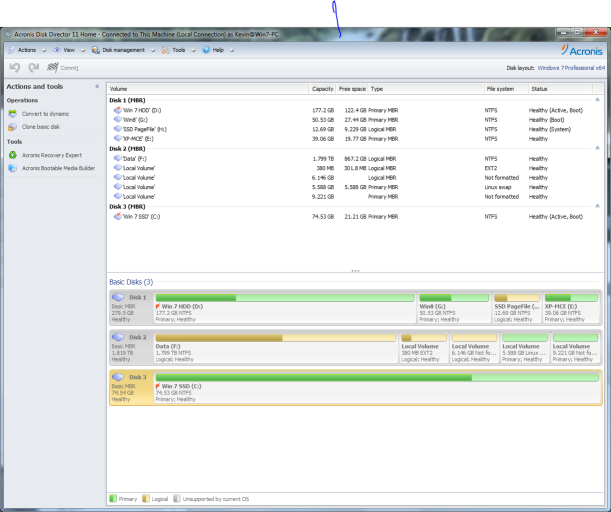 Here is a list of my drives from Acronis Disk Director. Click on image to enlarge. it shows MBR's on every partition, 3 are bootable, 2 are active. very confusing. shouldn't there be only 1 MBR, and only 1 place that holds the bootloader program menu? The Win7-SSD is a PCI, raid0 drive that needs special driver to work. The other 2 HD's are sata.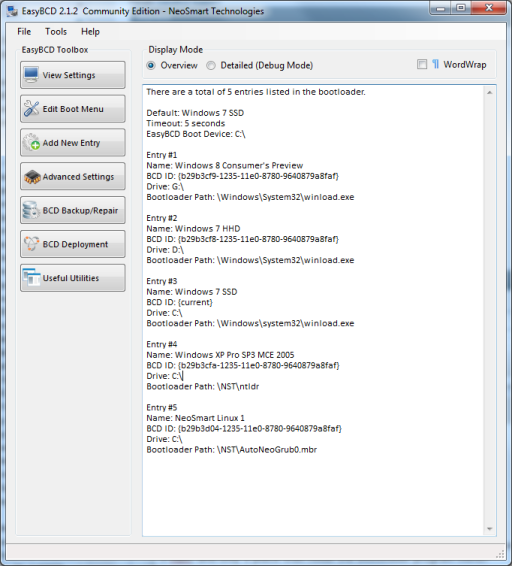 Here is easyBCD showing all my OS entries. The only one that works is the Win7 SSD.
What Can I do to get all windows OS to work. (we'll worry about linux later)
I know just enough to do real damage to my system, So i'm turning here to experts that know this boot stuff really good.
Thanks