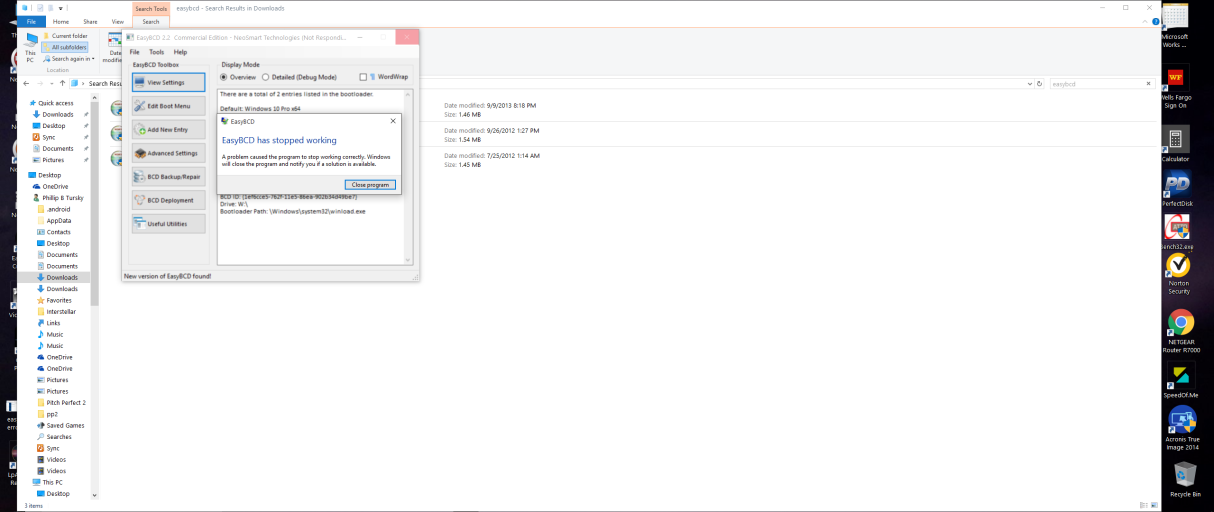 When I recently was reviewing my settings in EasyBCD Commercial Edition 2.2, I was prompted to upgrade.
Upon clicking yes nothing happened. Using the only download link I could find was a link for 2.3 community edition. When you go to EasyBCD website, the download link brought me to a purchase page.
My Easy BCD 2.2 commercial has worked fine in Windows 10 Pro. But Neosoft doesn't have a technical department that helps with installation errors. When I tried to prompt the software using the EasyBCD file menu, and clicking "check for update" the program crashes, and when you try to close it is crashes again.
Is there anyone who can actually help me? If not I'll continue to use 2.2 edition.
Very odd that NeoSmart doesn't provide technical assistance.