Deleted member 95691
Guest
When trying to run Install BCD command on one of my flash drives I get the following error message:
Operation Not Allowed! The boot partition must be a primary partition.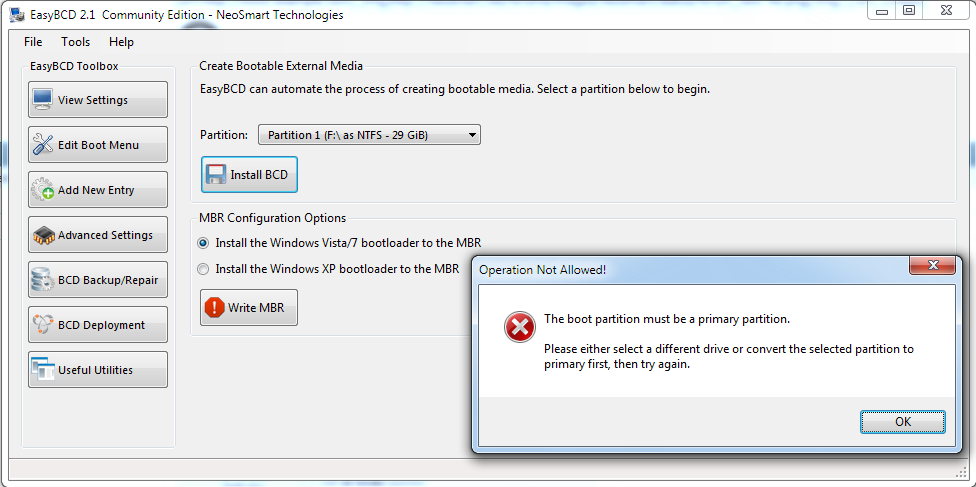 The flash drive I am using has only one primary partition and is formatted as NTFS with default settings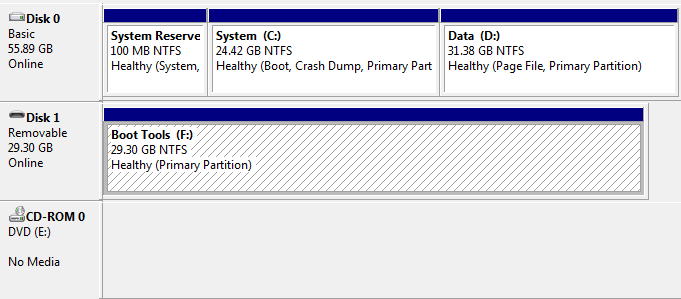 I have done this operation successfully many times on other flash drives, so there must be something particular about this one.
My theories on possible bug points
Drive size (32GB)
USB mis-communication (USB 3.0 drive on USB 2.0 port)
Hardware-specific issue with the flash drive
Technical details
EasyBCD version: 2.1 (build 146 stable)
OS: Windows 7 Enterprise x86
Flash Drive: SuperTalent USB 3.0 Express Duo 2-CH 32GB
USB controller: Intel(R) 82801FB/FBM USB2 Enhanced Host Controller
Do you experience similar issue?
Were you able to run Install BCD command on a 32GB+ flash drive? (please provide technical details)
Last edited by a moderator: