Hello,
I'm running two Win10 Pro installations on my PC. To switch from one to the other I use the boot selection function on iReboot.
After Upgrading to Win10 v1703 iReboot in its boot selection menu shows the two real Win10 installations, plus all hardware devices which may potentially contain boot functionality (but actually don't).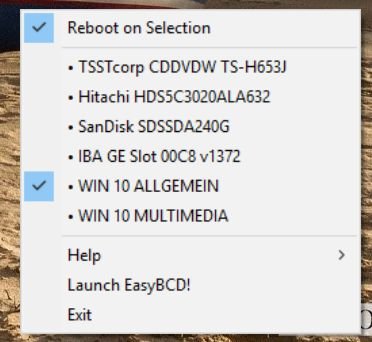 How can I make the false entries disappear???
Thanks for any advice!