I've just updated my HP laptop BIOS vF.13. I want to boot from USB flash drive and I tried to disable to Secure Boot but the Legacy Support is not available.
Also, during the installation I've the below warning for multi-booting features which my not be available.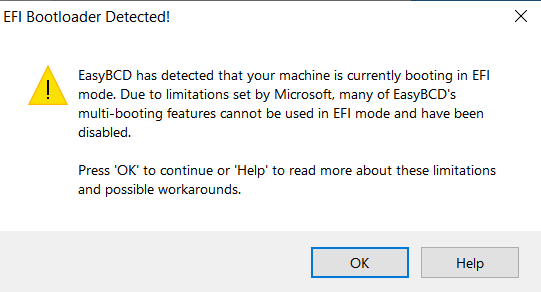 Any other options or approach to be able to boot using USB flash drive?
Please advise.
Last edited: