Hello,
This tools saved me from reformating my drives in order to fix the boot section.
Great work guys!
I noticed in the "Edit Boot Menu" that there is an option to use Metro Bootloader instead of the black screen of choices.
The problem is that either selecting the option (and save) or not, it doesn't show the Metro Bootloader.
Here is the screen of what i have selected...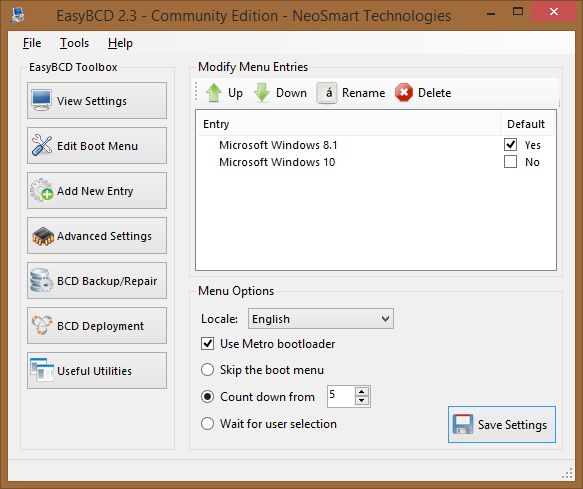 Any ideas to fix it? or it is a bug?
Thanks,
Dimitris