I still can not boot to win 8. I've posted several posts here and elsewhere, and have tried solutions suggest by those helpful replies. Still not joy. So here is another attempt. I can not get to win 8 after the first reboot after install of win 8 on a separate partition. I get the dreaded:
\windows\system32\winload.exe
0xc0000428
windows can not verify digital signature of this file.
Though I do not know on which drive it is looking for it.
So first pic is is my EasyBcd 2.2 boot menu from my main win7 SSD boot I use most.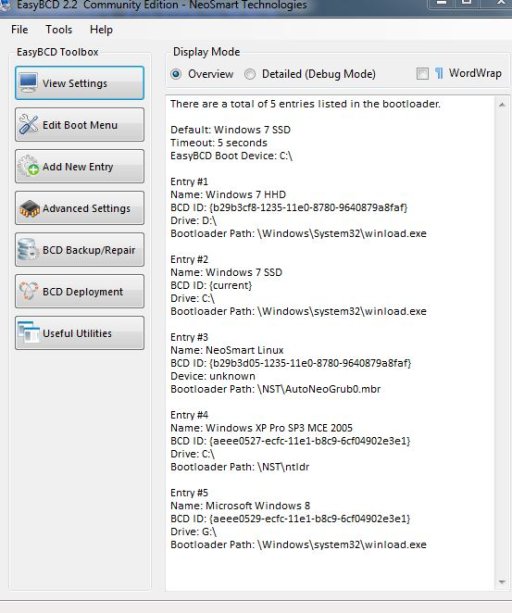 pic 2 is my drive layout from the same SSD win7 boot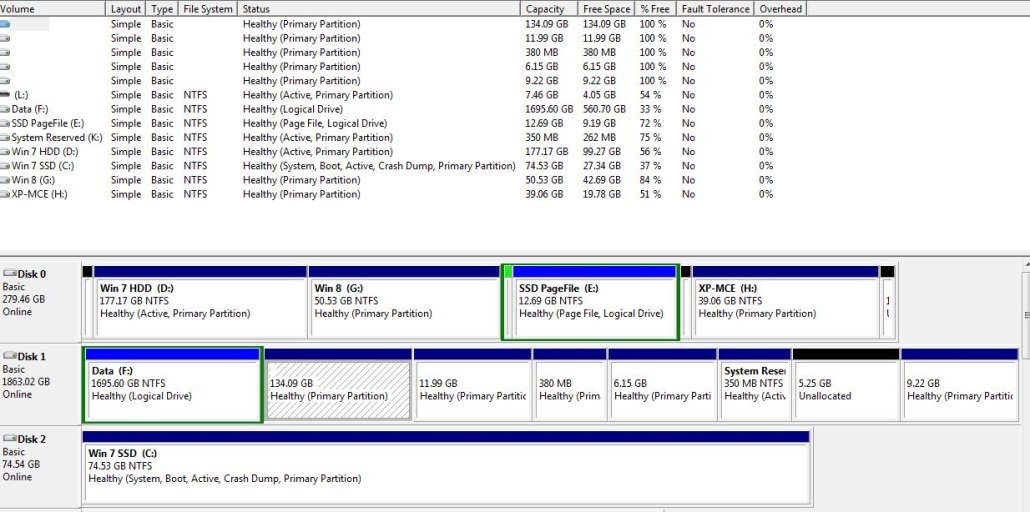 One suggestion I got here was this helpful reply:
"You could boot up the install disc - go to Repair my computer , then command prompt ( under advanced options) use note pad or diskpart to find what the win8 install partition drive letter is.
Also find the active partition drive letter.
Active partition might be the 100mb one because you had win7 first - if so , give it a drive letter using diskpart.
Then type:
bcdboot win8letter:\windows /s activepartletter:"
The drive letters change when I get into the win8 repair screen. G: becomes H:, K: becomes C:
So I did moved to h: and did bcdboot H:\windows /s C: then rebooted and no win 8 same error as above. Then back backing to the repair screen and moved to c: and type the same, and no win8 same error.
Win 7 SSD, Win 7 HHD, Linux boot properly, XP does not boot, but that it for a later repair.
Any suggestions, or more info you may need to help me out with this?
Thanks