I've been investigating the OS menus when using Secure Boot and TPM. There are several problems, but there is one that is the big problem.
The OS menu will often become not shown at the slightest provocation. One way that causes it to be a no show is changing the default OS. That can be fixed by changing the default OS back to the original. There are other changes that can cause the menu to be not shown also, and getting the menu back can require a lot of tinkering with EasyBCD or adding or removing some disk drives.
When the menu is not shown, the menu is still read by the system and the default OS is loaded.
There is a box to check on EasyBCD to skip the display but it has no effect.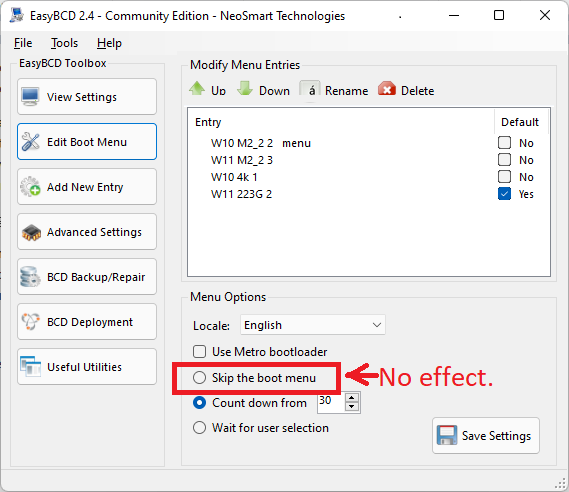 I will report this to Microsoft, but I don't expect they will care about it. Has anyone here looked at this?
P.S. Interesting factoid? When I'm getting the Microsoft OS menu, it only appears after a power on, not a restart. When I'm getting the EasyBCD menu, it appears in all cases, restart and power on.