At one point, I had two boot entries. Drive C:, my "production" Windows (called APOLLO), and Drive K: my "experiments" Windows. Both are Win 10 Pro 64. Even though I removed Experiments from my boot menu, I ended up with this weird EasyBCD Boot Device pointing to Drive K: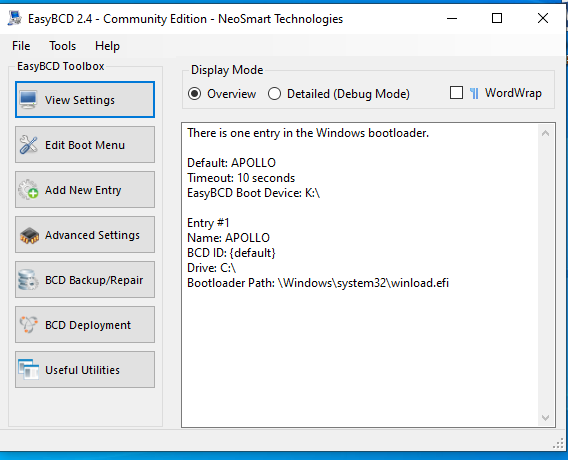 To recover disk space, I want to remove Drive K: for now, but I'm worried that if I do that now, my APOLLO partition won't boot the system.
So my question is, how do I change the Boot Device back to C:?