Hello
I had a dual ubuntu installtion in the past with problems, and I wanted also to remove the Ubuntu bootloader from Grub.
On youtube I found this video
(german)
The EasyBCD steps here are
- MRB Installation: Write a new Windows XP bootloader to MRB
- Edit Startmenu: Skip Startmenu
During the point "MRB Installation", the was a warning "EFI Bootloader detected... many EasyBCD features are disabled ..."
At that point I didn't think much of it (thought when there is youtube video, should be ok) and pressed OK.
Ubuntu bootloader was removed. But when I try to boot from USB, (USB is first place in Boot Order)
I get this message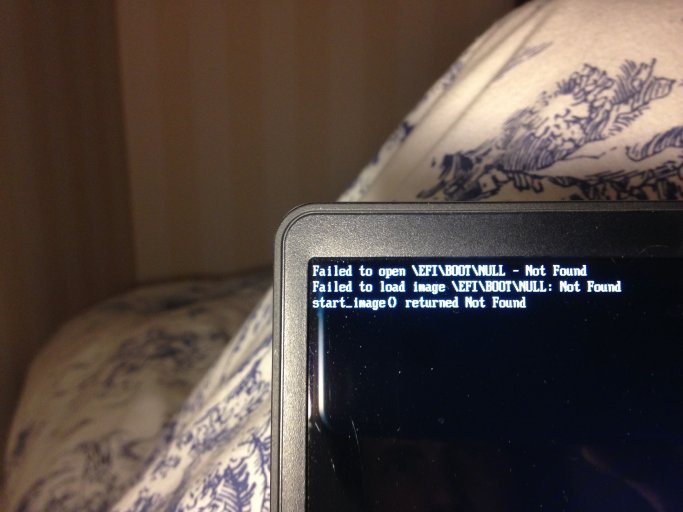 Still using Windows (boots fine) but would like to install an older Ubuntu Version.
I'm very insecure, I can't boot via USB at the moment (neither Ubuntu nor Windows ...)
and I don't know anything about bootloaders, EFI etc... just followed some tutorials.
I would be very happy about any help.
Many thanks. Best regards
Simon