Can't seem to get new Windows 10 drive to boot on it's own.
Windows 10 installed on Disk 0 (according to Disk Management's incrementation).
Windows 8.1 installed on Disk 1 (according to Disk Management's incrementation).
Would like to remove Disk 1 completely and boot Windows 10 from Disk 0.
Not sure why I can't see anything marked as active in Disk Management?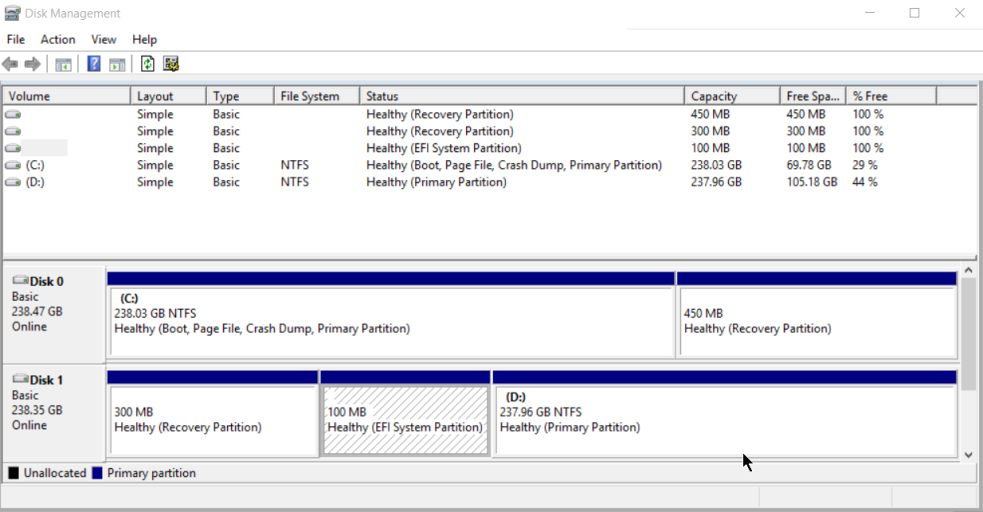 While MiniTool Partition Wizard does show an Active & Boot status on the 100 MB EFI System Partition on Disk 2 (according to MiniTool's incrementation).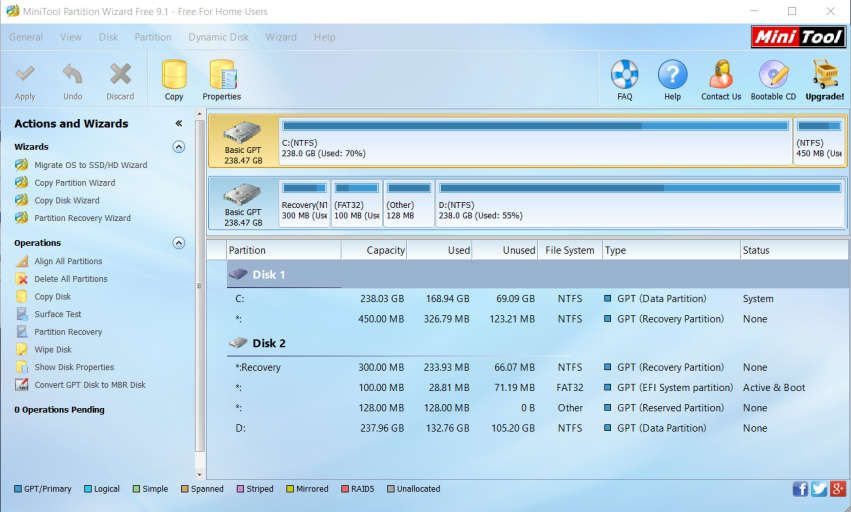 I tried "Change boot drive" with EasyBCD 2.3 BETA but I get the following error message talking about a logical drive.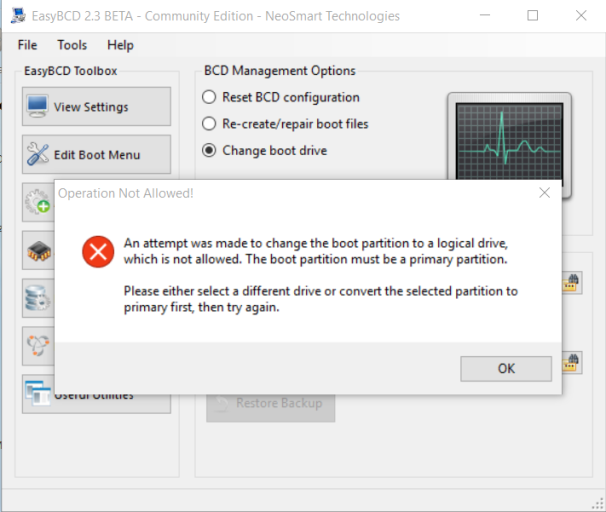 Strangely, I didn't even see any logical drives indicated by MiniTool Partition Wizard.
I'm guessing I need some partition on my Windows 10 disk to be marked as Active & Boot but wouldn't I also need an EFI (System Partition) as well? I thought of copying the EFI partition to my Windows 10 disk but didn't know where it should go in relation to the other partitions? Kinda lost.