Dear NeoSmart Support Forum,
Purchased new laptop:
ASUS A53E (Win7 Home Premium x64)

(Partition 1 is the hidden recovery drive for ASUS Recovery)
Installed latest version of EasyBCD (2.1.2) on Windows 7 Home Premium (64bit) ~ Partition 2 (C Drive)
Installed Windows 7 Ultimate on Partition 3 (D Drive) and installed EasyBCD (2.1.2).
Changed boot menu to Windows 7 Ultimate as #1 and Windows 7 Home Premium as #2
EasyBCD Settings > Wait for user selection > OK/Apply
Rebooted laptop, keyboard does not respond anymore and unable to select either Windows 7 OS. Stuck on 1st menu item (Windows 7 Ultimate) and will not boot.
Windows Boot Manager just hangs. (Cannot boot from ASUS recovery disc as the Windows Boot Manager freezes the computer). This is a photograph of the issue: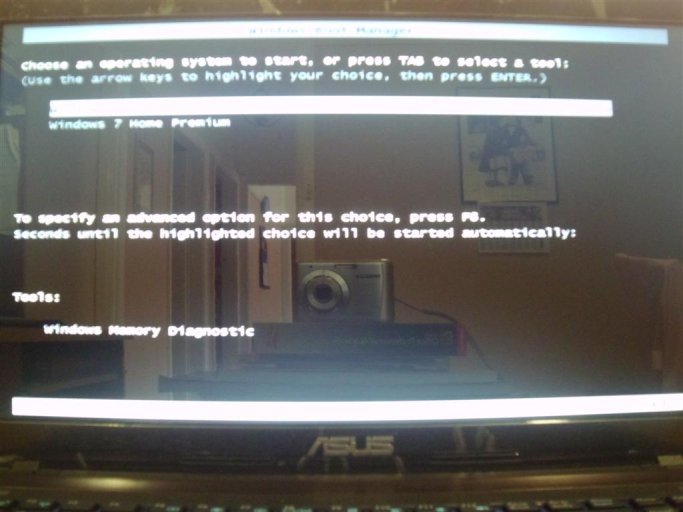 Please help,
LTM
Last edited: