Hello everybody,
I would like to share an experience I made with EasyBCD (problem & solution).
I just received a new Dell desktop with Windows7 and I was preparing it for a dual boot configuration (Windows 7 and Windows XP).
To this end, I strictly followed the instructions found
here.
I created a new partition and installed Windows XP therein.
Next, in Windows XP I installed .Net 2.0 (required by EasyBCD).
Next I wanted to install EasyBCD 2.1 (under Windows XP), but always got the following error message: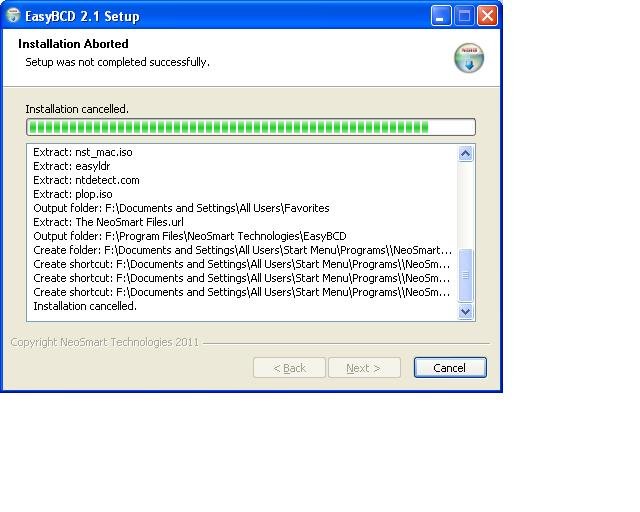 Solution to the problem:

The new Dell PC contains newer hardware components of which WindowsXP is not aware (the Device Manager shows various yellow question marks).
It is necessary to first install the required drivers. These must be obtained from the PC manufacturer (in my case, from Dell's website). I downloaded them from another PC and transferred them to the new PC by means of a USB memory stick.
All this should (and can) be done without restarting the PC.
The next attempt to install EasyBCD (still without restarting the PC), went successfully!