Hi, I have a problem dualbooting those two OS. This is my situation: I have an SSD, which is completely for Win7. Then I have a drive, on which I had a 100 GiB partition for Linux. I installed it appropriately, but now I can't get it to boot. Here is a screenshot: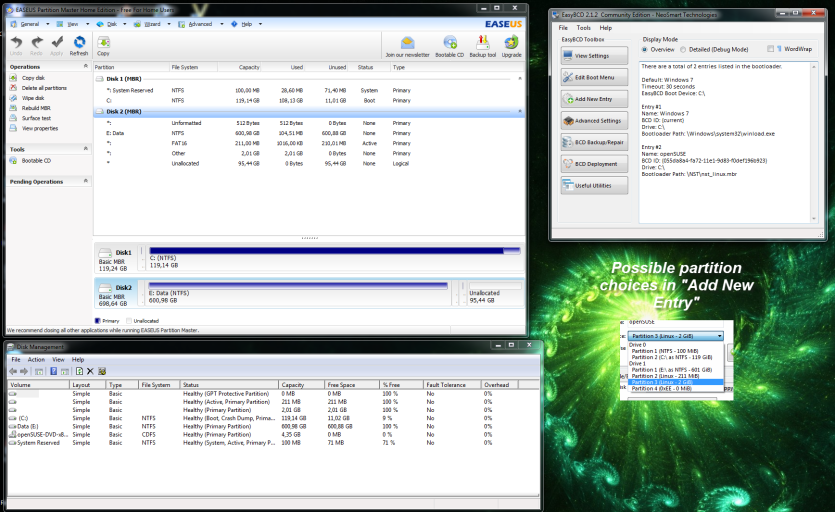 What is weird is that in the EASEUS program, the 2.01 GB partition is labelled as fully used, but in the Disk Management window it is labelled as entirely empty.
I tried choosing all three possible Linux partitions to boot, but none worked, only black screen with flashing cursor appeared.
Could you help me out? Do you need more information?