Hi to everyone on the forum.
I am a new user of the terrific EasyBCD and need help restoring a dual boot system that previously functioned ok. This is what has happened.
I built a new system in January and have real problems with faulty hardware. So far I have had 4 faulty hd's, 1 faulty DVD drive and a motherboard that died after 2 weeks! Not great luck.
Anyway a couple of weeks ago I thought I had the system running stable with all the components operative. I installed a dual boot system on separate drives. XP on C and Vista on D. The machine ran great until a week ago when the XP drive failed. Luckily I had a image of the drive created with ShadowProtect. I bought a new drive and dumped the image back to it. I got the dual boot screen ok but am getting the can't find NTLDR message.
I have checked the XP drive and have noticed that all the boot files are there although I cannot open the boot.ini file as I keep getting 'Access Denied' message each time I try. In disk management it is listed as the system drive 'D'. In EasyBCD it shows as a deleted partition. I have never used the program before and just wondered what I would need to change to get the dual boot back. I have included a couple of screens to show the details above.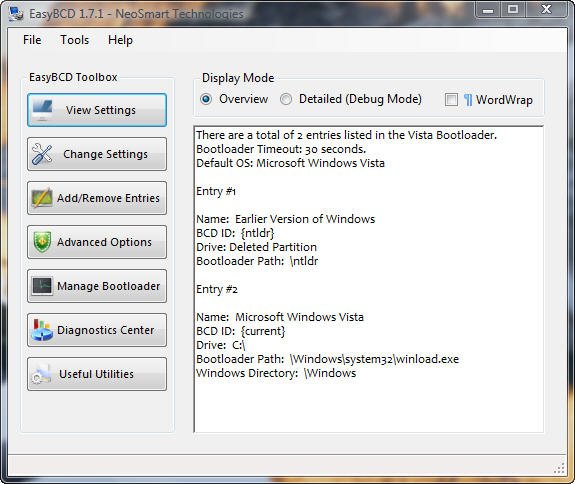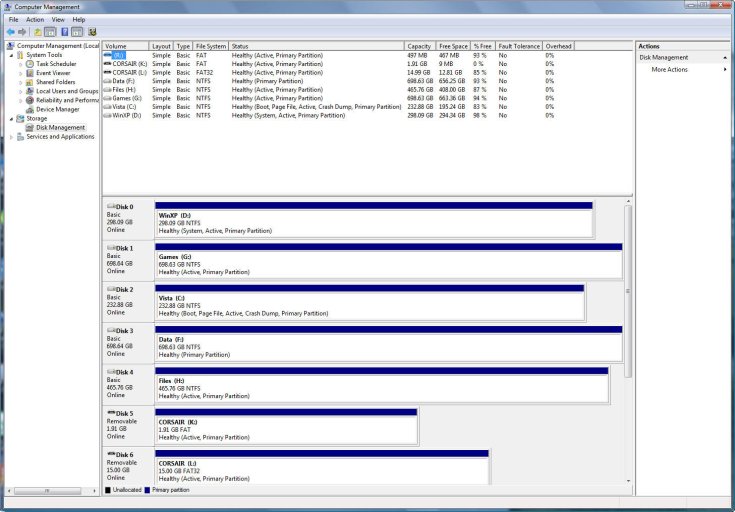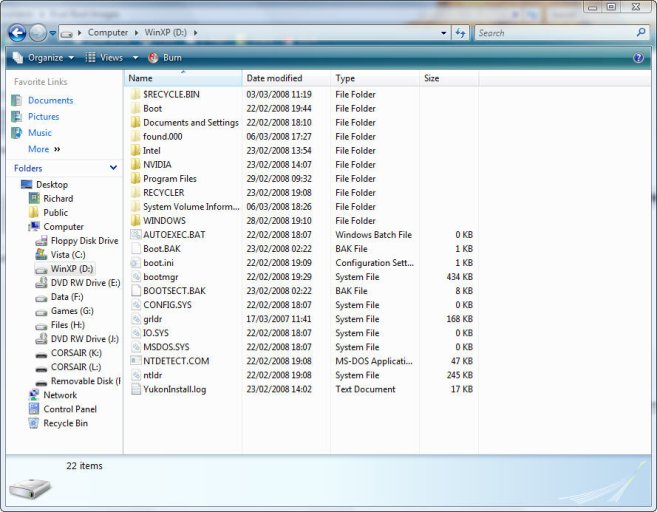 Hope someone can help with this problem.
Cheers