I just put down US $1000 on an antique clock on eBay. I really should never have got a computer, it's bad for me.....LOL. That was my holiday money, ah well, so much for the holiday.
It's not really an antique but is rare and dates from around 1960. An Atmos Perpetual Clock by Jaeger LeCoultre of Switzerland. It is powered by variations in air temperature and pressure and never needs winding. It's made of brass that has been gold plated, so very smart looking. The clocks are hand made and each one takes around 1 month from start to finish. New they cost between $3000 and $5000 so I would never own one if it weren't for the second hand market.
I've always wanted one.....what do I say?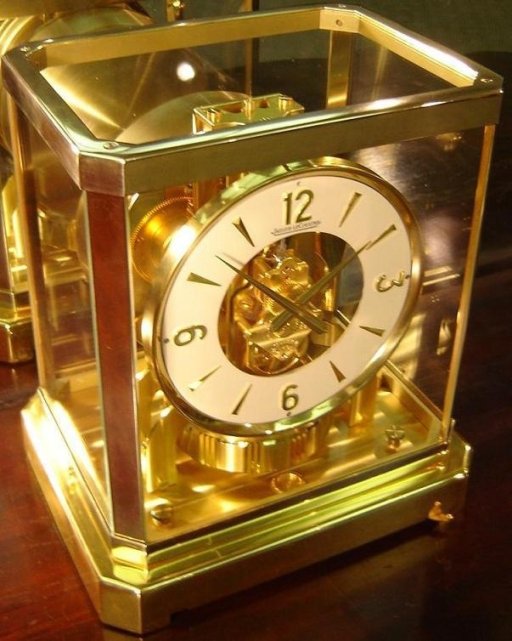 Last edited: