I had a drive running Win 8 - 64bit.
I wanted to upgrade to 8.1-64bit but with a clean install.
As I also wanted a 32bit version for running a particular program I partitioned a 1TB drive in two and proceeded to install the two new OS.
On completion installed EasyBCD on the new 64bit 8.1 drive an set the 3 different boot items.
This worked for a few boot ups into any of the OS then suddenly when I try to boot into the original drive I find I can't and get this screen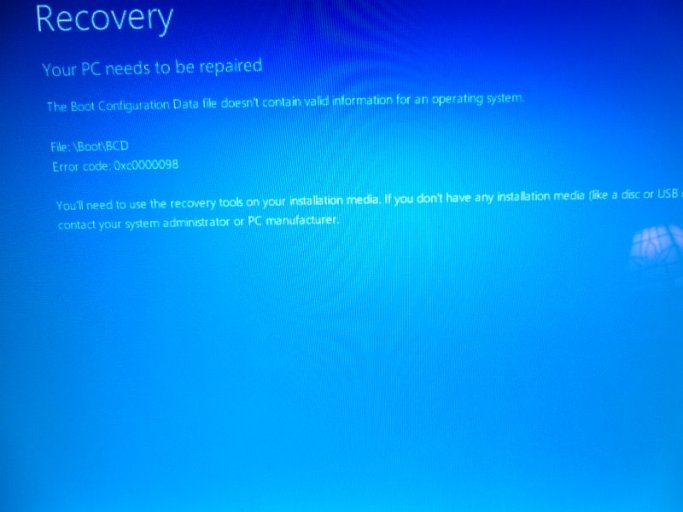 The other 2 OS (both in partitions on a separate drive) boot OK.
Can anyone suggest why this may have occurred, and more importantly - how to sort it?
Thanks