I have just set up a triple boot system (Win10 / Win7 / WinXP) on my desktop computer. (Intel 2.4 GHz Quad core CPU and 6GB DDR2 RAM) I have also migrated two of these OS's to a SSD to improve performance.
My intention going forward is to use Windows 10 as my prime OS and Windows XP for the legacy stuff. I currently use Windows 7 pro as my prime OS.
As such, this is how I have set it up.
(Drive 1)
120 GB SSD - Windows 10 pro 64-bit (clean install) on 90 GB partition.
Windows XP pro 64-bit (cloned from HDD) on 20 GB partition.
'Legacy work' (cloned from HDD) on 3 GB partition. (not required to be bootable)
(Drive 2)
500 GB SATA HDD - Windows 7 pro 64-bit on 120 GB partition
Data (1) on 120 GB partition
Data (2) on 200 GB partition
Please see the attached screendumps that apply when the
HDD
is set as first boot drive in BIOS
When set this way I can boot in to all 3 OS's.
Note: I have made Windows 10 Drive 'offline' in Windows 7 and Windows 7 drive 'offline' in Windows XP. This is to prevent System Restore points from being deleted when switching between different OS's.
The issue I have is that when I make the SSD the first boot drive in BIOS I get the black screen shown below
What changes do I have to make to be able to boot all OS's with SSD as first BIOS boot drive?
Many thanks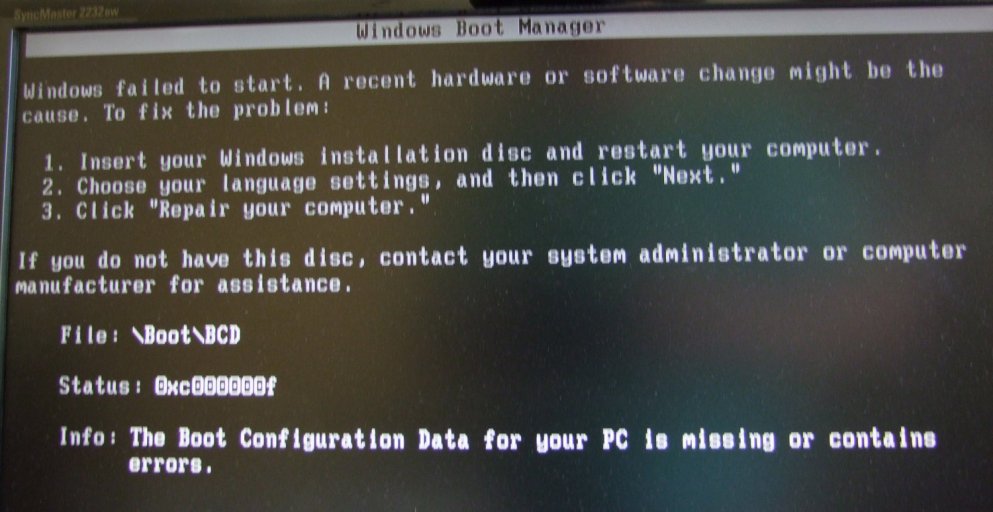 Booted to XP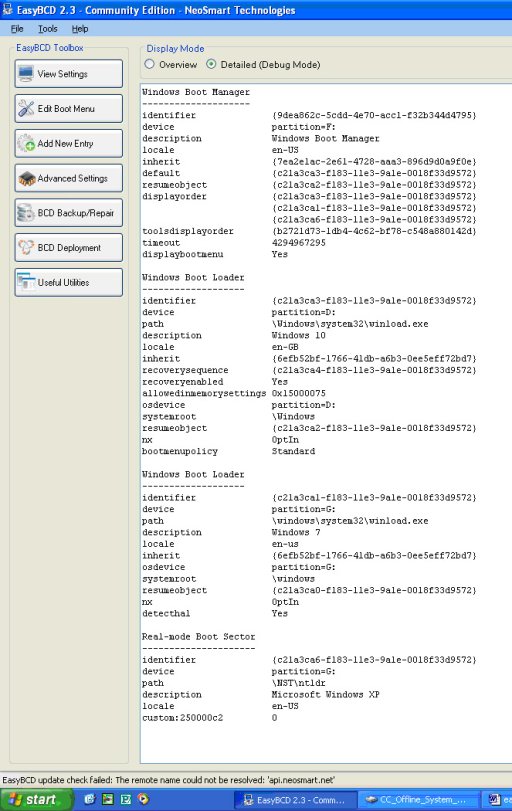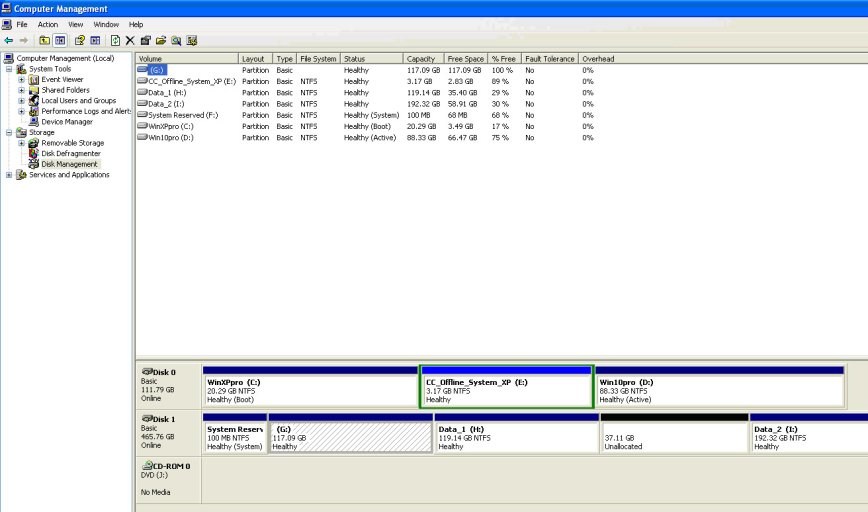 Booted to Win7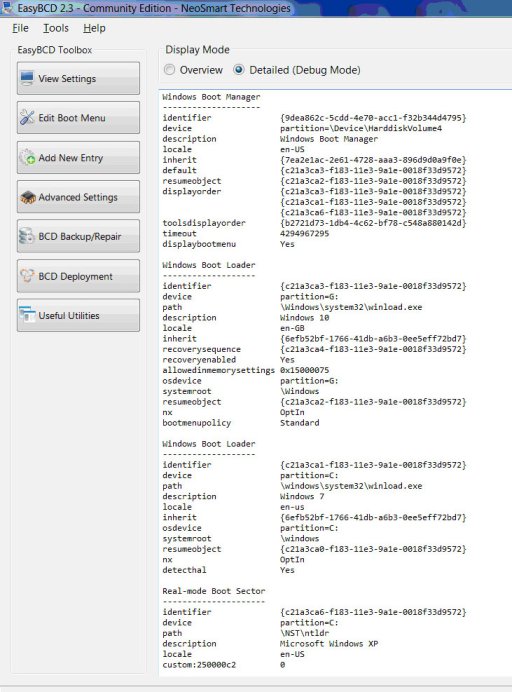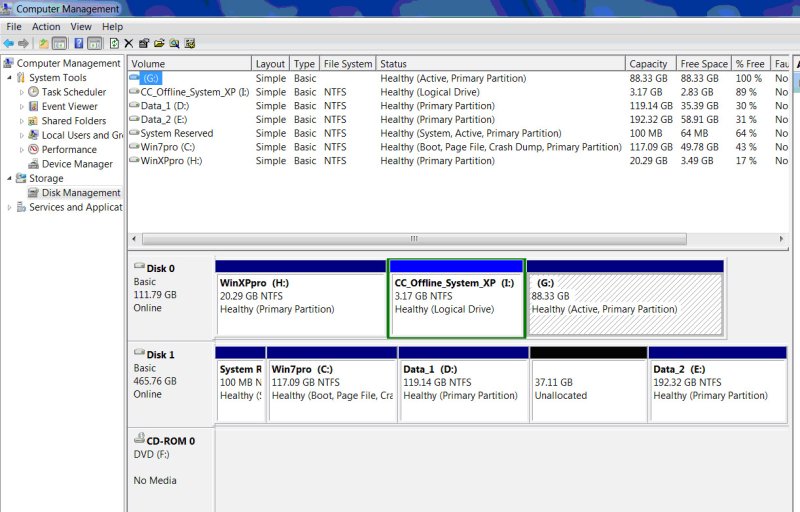 Booted to Win 10