I just happened to upgrade the firmware on my Crucial C300 256GB SSD drive in my MacBook Pro (13″ Unibody, Late 2008) on the same day that I upgraded to OS X 10.7 Lion. In my previous post, I touched briefly on the fact that 10.7 in the renamed "System Information" app under the "Serial-ATA" section does not detect my SSD as having TRIM support.
This is one of the very top SSD models out there in terms of performance and size, and it's been proven in multiple benchmarks (though with the C400 coming out, things are set to change once more); and has proven to be a popular choice for MacBook owners due to the large size and incredible performance even without TRIM in previous versions of OS X.
So it's odd that this is what we see: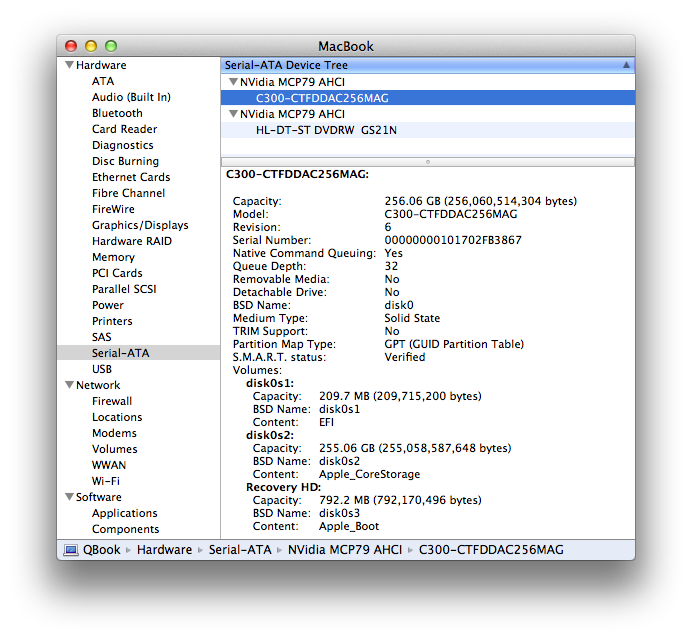 Hopefully this will be resolved before the final release of 10.7. We'll post updates if/when we get them.