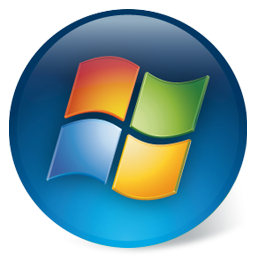 For the past decade-and-a-half, "Windows" has been synonymous with "PC Gaming" – after all, no other PC platform has managed to satiate the undying hunger gamers are quite famous for. But now it seems that Windows is on the verge of losing its distinction as the gaming platform of choice – with nothing but Microsoft's own machinations to blame.
Despite PC users' widely-varying taste and preference in operating systems and platforms, gamers need Windows. In fact, one of the biggest reason people around the globe tend to dual-boot is their undying love for gaming and the fact that no other OS out there can boast the wide range of gaming titles and genres available for their platform like Windows can. The traditional choice faced by most non-Windows users has been to either install and dual-boot Windows or bite the built and buy a gaming console – ask us, we would know.
But this is all about to change, thanks to Microsoft's reckless abandon for one of its few truly-loyal userbases.
When Microsoft first began its frenzied Vista marketing campaign in 2006, one of the points it focused on most and repeated over and over again was just how big of a gaming revolution Windows Vista was. Gaming was a large part of the Vista WOW campaign, but it has since failed to disappoint. But this isn't an article about Vista, it's about how Windows is poised to lose its gaming advantage if Microsoft doesn't get its act together sometime soon.
The problem is that Windows – standalone or in a dual-boot – is quickly becoming the lesser-appealing option when compared to a gaming console… in large part thanks to Microsoft's ridiculous, biased, and fairly infuriating decisions to release games for Xbox and then for PC.
A major part of the gaming/entertainment Vista PR that went out around the same time as the OS: Microsoft Announces Spectacular Windows Vista Title Lineup. Spectacular? Hardly so. Take a look at the Microsoft Game Studios release history for 2006 and 2007, you'll find a great disparity between the number of titles MGS released for Windows verses those for the Xbox (360)…
If you ignore expansion packs (the Zoo Tycoon development team seems to love these), you'll find that Microsoft Game Studios released a total of nineteen titles for the Xbox over these two years, compared to a mind-blowing six titles for the PC over that same period – half of which were either available on the Xbox simultaneously or years before!
But what does Microsoft have to say about the obvious deterioration of the Windows gaming market?
The Windows gaming world continues to evolve, and we believe in the future of that property.

-Shane Kim, Microsoft's Vice President of Interactive Entertainment
Sorry Mr. Kim, but we find that a bit hard to believe. Mr. Kim's statement came in response to the recent (shocking) news that Microsoft's (PC game development) Ensemble Studios – authors of Microsoft's Age of Empires claim-to-fame hit series – would be shut down for "fiscal reasons."
Obviously Microsoft is in a hard place here, needing to cater to both of the (competing) PC and gaming console markets at the same time. However, due to the serious 3rd-party hardware/platform competition in the gaming console market it seems that Microsoft's decision has been to give Xbox the priority here.
It's obviously not Microsoft's job to develop games for its own platform – technically, all they have to do for either the PC or the Xbox is develop the APIs and provide 3rd party gaming developers with the tools and support they need to make it work. And 3rd party developers have not let anyone down, with astonishing numbers of titles being published for both platforms.
But if Microsoft wants to ensure that its platform retains its current hold on the PC gaming market they're going to need to do a bit more to convince potential Windows gamers to stick to their platform and not go out and get a gaming console instead. It's quite a logical choice to focus on Windows here – there are literally millions of Windows users who would be using something else if it wasn't for Windows' vice-like grip on the gaming market.
The fact is, PC gamers and console gamers aren't the same market targets. It won't kill Microsoft's Xbox division to treat their Windows gamers with a little bit more respect than they're currently doing – if not for the users' sake then for their own.
But no matter what Microsoft Game Studios does or doesn't do, it can't actually damage the Windows gaming platform – all it does is create a scenario wherein another OS can work hard and potentially overtake Windows at its own game (pun intended!).
Mac OS and Linux both have a rare opportunity on the horizon – but for it to have any impact on the current PC gaming sector's dynamics, they'll have to put a bit more effort into the gaming scene than they're currently doing. Something that requires this sort of centralized coordination is definitely not one of Linux's strong suites, so the ball is now squarely in Apple's playing field, and it's up to them what they do with it.
Basically, Microsoft needs to watch its step. The incentives for PC gaming are at their lowest levels in years with even real-time strategy games – the PC's long-standing forte – being developed first for the gaming consoles and then, possibly, for the PC (yes, we're looking at you, Halo Wars!).
And then there's Bungie – cross-platform game developers bought up by Microsoft years ago, authors of the internationally-acclaimed "Halo" series, and now released from Microsoft's reigns with its sights set squarely on developing games for the Mac once more.
At the end of the day, Microsoft's size is getting the better of itself once more; with its own divisions failing to compete with themselves they way they should. Microsoft needs to pick up on this slow degradation of PC gaming satisfaction and do something to buck the trend, or else they could suffer some serious consequences.