The worst bugs are those that you can't fix without formatting. Most people – before they knew any better – used to recommend formatting as the "tool" of choice for fixing any bug or issue with the operating system or even a piece of software. But as people learn and experience new things, they find alternative (read: less painful) ways of dealing with these issues and making them go away. But what about the bugs that can't be dealt with otherwise? Like this one: You install Windows Vista, you give it a computer name, you join a domain and change it. Two weeks later, Vista forgets its name, and there's nothing you can do about it.
It's a bit complicated when taken out of context, but just look at the image below (click it for a hi-res screen capture), it might make things more clear.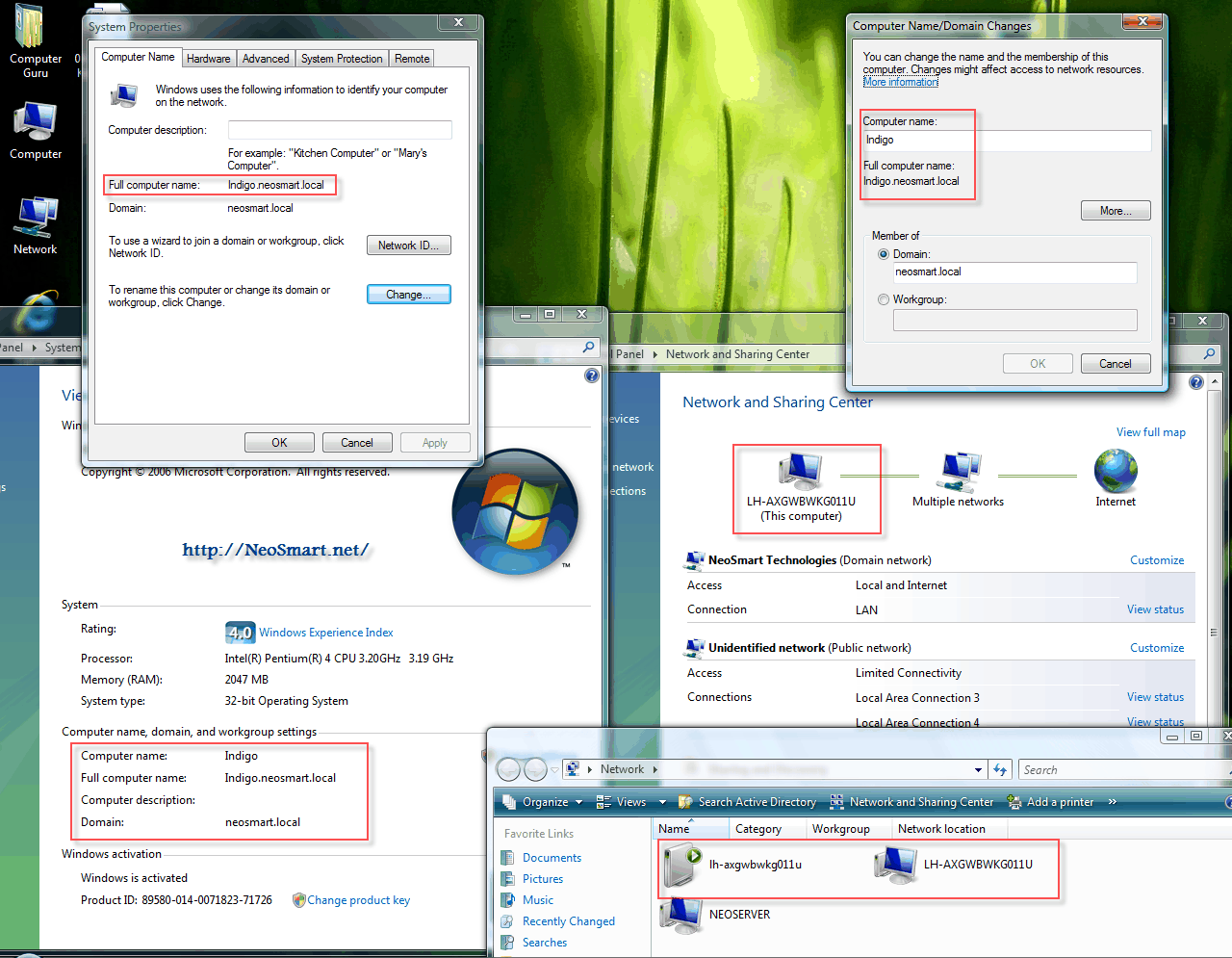 Basically, Windows Vista reverts to the "automatically determined" computer name internally, while all settings point to the name you gave it. The name it uses is the default name provided during setup, whether or not you accepted it at the time. This was a reported bug during the beta, and it's still driving us crazy now.