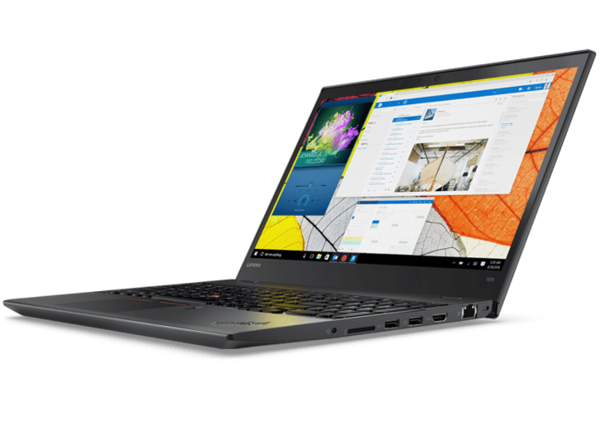 Lenovo's ThinkPad T570, the much-awaited, supposed MacBook killer that was first announced at CES in January, is now available for pre-order via Lenovo Hong Kong – meaning users can finally see what specs are available and (roughly) how much it's going to cost them.
Let's get this out of the way: disappointingly, once again, Lenovo doesn't seem to have made available configuration options that feature Intel's fastest mobile chips; the most powerful option available is the Kaby Lake-powered i7-7600U. This is almost certainly a conscious and thought-out decision, as 7600U is the highest you can go without a massive jump in TDP – the higher-spec'd 7700HQ and above all weigh in at 45W TDP, compared to the 7600U's thrifty 25W TDP. Dell's Precision (and possibly XPS15?) and HP's ZBook lineups will likely be the only way to get more raw processing power for your next purchase – at the cost of greatly-reduced battery life, no doubt.
While the CES press release indicated the T570 would be available with your choice of FHD (1080p) touch screen or 4K non-touch, the latter option does not seem to be available as of yet, the only options are FHD touch vs non-touch. We've reached out to Lenovo for comment on the availability of the 4k option on the T570, and we'll post back with an update if anything changes.
The rest of the options are as previously indicated. A wide range of HD/SSD options in SATA and NVMe varieties, up to 32GB of (non-ECC) RAM, and your choice of 24, 48, or 72Wh battery options. There's no word on when the T570 will be available for pre-order on the USA site, but hopefully it'll come soon – and with more options.
UPDATE (Feb. 28, 2017)
Lenovo Australia now has the T570 available, and we can confirm the UHD option with a non-touch 3840×2160 screen will be available as an upgrade, likely for under 150 USD.