Believe it or not, Microsoft's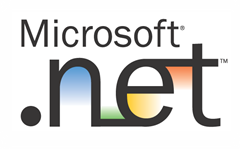 Windows Live Writer is important in more ways than one. To most PC users, Windows Live Writer is simply the best tool that gets the "job" done. More importantly is how "job" is defined though, because WLW does things quite well and quite thorough.
Windows Live Writer has a huge range of options and takes advantage of almost all the features and functionality available via remote blogging/XMLRPC that make it almost pointless to even enter your blog's administration center. You can upload images and movies, set categories and keywords, specify the slug/permalink to posts, modify the post date, set passwords on posts, send trackbacks, manually create an excerpt, and even specify whether comments are or aren't allowed on any given post – all this without leaving your desktop client.
But what most don't know about Windows Live Writer is more what it represents than what it does: Windows Live Writer is the first full-scale consumer product to ship out of Microsoft's camp built on the .NET Framework.
Ever since the release of the Microsoft .NET 1.0 Framework back in January 2002, one of the biggest questions asked by .NET-skeptics has been why Microsoft doesn't use the .NET Framework for its own desktop products and services – especially when companies like Sun take every opportunity to use their own frameworks in the all their products and applications.
And, truth be told, that's a pretty tough question to answer. On one hand, you have Microsoft selling the .NET Framework as the next stage in software development, complete with the RAD framework that is .NET backed by powerful languages of the likes of C# – perfect ingredients to make highly-productive code that does what you need it do in easy time and damn decent performance.
But at the same time, you have the huge range and sheer number of products shipping out of Microsoft's camp that aren't feeling the .NET-love. From Microsoft's Office Suite to their assortment of small programs and utilities, the question remained: if C# + the .NET Framework are such a great innovation/revolution/foundation, why weren't they being used to develop Microsoft's own software?
We're not in a position to know beyond the shadow of the doubt what Microsoft's line of reasoning on this subject was, but there are several likely answers. For one, there's the fact that a large percentage of Microsoft's bigger offerings pre-date the .NET Framework – and backwards compatibility, one of Microsoft's biggest focal points, is easier to maintain with the existing codebase. And, of course, the cost and effort of porting a complex system or suite from one language (C/C++) to another (C# + the .NET Framework) is nothing short of a Herculean task.
But Windows Live Writer is a fresh start, and it seems the Windows Live team has chosen to use the .NET Framework as their tool of choice. Perhaps it was a trial run: use the .NET Framework for a non-enterprise/non-business application and see how well it fairs with regards to performance, reliability, and maintenance. If so, then perhaps this is the straw that will break the proverbial camel's back – and an indication of more .NET-powered programs to come?
There is nothing more important than having the people behind the .NET Framework using the .NET Framework – and it's especially ironic since it was Microsoft that made "eating one's own dog food" popular in the first place (as a concept, if not a reality). There is no need to point out the benefits that this would bring, and, more importantly, the stuff developers would not have to deal with any more.
Back when Microsoft was still making Longhorn, one of things that had developers so excited was the expected prevalence of the .NET Framework throughout the entire operating system. That would have meant the death of COM and DLL hell thanks to the .NET GAC and much nicer interfacing/import options available. And sure enough, that was one of the biggest disappoints in the series of what Vista turned out not to be.
If WLW is any indication, this could be the start of a new era for .NET developers around the globe. Windows Live Writer has come off to quite a promising start, and hopefully the people in charge realize the benefits such a shift in policy could bring.