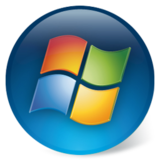 InfoWorld has an article out today wherein Randall Kenney of the "Windows Sentinel" team (a program used to monitor system settings and performance to provide aggregate data for analysis) trashes end-user uptake of Windows Vista by revealing that 35% of surveyed PCs that ship with Vista have downgraded to Windows XP.
While that's a stunning number of Vista-only OEM machines running Windows XP, Mr. Kenney seems to have forgotten about those of us that dual-boot. As champions of dual-booters everywhere, we've got to put our two cents in here.
If you keep in mind the type of people who would install the Windows Sentinel tool and take part in such a geeky program you'll realize that it's not too out there for a good number of these people to be the kind that run multiple operating systems on their machines.
Obviously not all of Windows Sentinel's (only) three thousand subscribers are included in the numbers above (it's highly unlikely that even 80% of the 3000 subscribers are using hardware that only comes from the OEM with Windows Vista installed). And of the percentage that are using late-model hardware, a hefty percentage dual-boot.
We don't have any numbers as far as the number of dual-booters out there, but they're certainly not few enough to be discounted. Keeping that in mind, it's rather unprofessional of InfoWorld to claim that 35% of all Vista users will downgrade to Windows XP. Obviously big numbers make for better headlines, but this is the kind of stuff that can damage stocks and ruin jobs – you don't want that on your conscious, at least, not without good reason.
Not that we're suffering from any delusions or hallucinations with regards to Windows Vista's relatively shoddy performance and stability, but you'll agree that it's a rather far cry to go from "a lot of people have reservations about upgrading to Windows Vista" to "a lot of people will take the time and effort to remove Vista from a PC and put Windows XP in its stead;" especially keeping in mind that Vista's been out for two years now and there's an (unfortunately) increasingly-large number of Vista-only products out there on the market.
More data from InfoWorld and the Windows Sentinel service would certainly be most-welcome in giving a clearer picture of what the actual numbers are and where end-users stand in this OS mess.