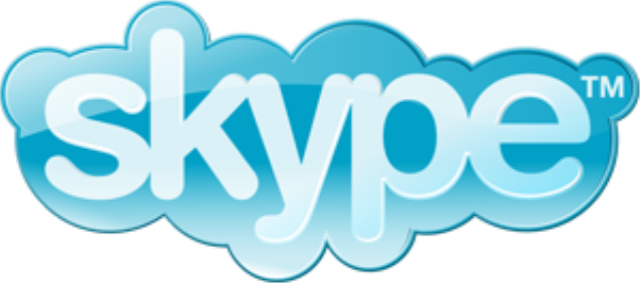 Skype is a great and most-useful program, and undoubtedly one of the revolutionizing services in the world of online communication. Windows Mobile (both versions 5 and 6) is an awesome examples of mobile productivity and portable office that fits in your pocket. But unfortunately, the two just don't mix… not at all. Skype for Windows Mobile has been out for years now, and it's completely unusable thanks to a problem that has yet to be addressed: it's absolutely useless without a headset.
Skype doesn't make this too obvious, but if you take a look at the Installation Instructions for Windows Mobile, you will find this:
At the moment, Skype calls only come through the loudspeaker or a headset. We're working on this [emphasis added], but in the meantime, please use a headset for the best audio quality.
"We're working on this…" for how long!? Skype for Windows Mobile is at version 2.2 and has been out for years – how many years shall we give them? Any suggestions?
Nor is the problem quite as simple as they make it out be: The biggest problem with playing incoming audio from Skype conversations over a loudspeaker (whether on a mobile device or a desktop PC) is the feedback noise… The person you're talking to will hear himself as you hear him – just like when someone joins a talkshow and they have their own radio tuned to the same station and it all sounds wrong – except with an even greater amount of lag thanks to the higher latency.
Even if it wasn't for the feedback problem, sound coming over the loudspeaker is quite a major issue… for one thing, each phone will now produce twice the amount of sound – because you hear both sides of the conversation at full-volume (imagine that in a theatre or posh restaurant!), and what if you needed to make a private phone call? Does everyone need to know what your wife (or worse) is whispering in your ear or what stocks you're about to sell?
The biggest problem is… it's not too difficult for Skype to address this issue. Others have even done it for them in the form of a free program (aptly-named "Switch") that you can run each type you need to use Skype, and it will automagically "switch" the audio over to the earpiece – so why doesn't Skype get a move on it and fix the problem themselves??
So basically, we have a problem: Skype is unusable on Windows Mobile devices. And a solution: Skype just needs to use a different API call to output audio via the built-in earpiece instead of the loudspeaker. And then we have the obstacle: Skype doesn't want to fix the problem!
That's the only possible solution, and for good reason, too: Skype has its own line of "certified" Skype-compatible wi-fi phones that they want you, oh Windows Mobile user, to be using instead.
Conflict of interest? Hell yes!
Their phones certainly aren't cheap, especially stylish, or anything remotely advanced enough to be considered a possible substitute to the likes of an HTC or E-Ten… But Skype obviously doesn't see it that way…
How come it's only Microsoft that gets picked-on for preferring its own products to others? How come Skype gets away with something as insane and so simply stupid as this while others get multi-million dollar fines and then some?
Most importantly of all, Skype already makes plenty of money off of their system, no matter what device you use! So is getting a hundred bucks off of very few users (those willing to fall for the "official" Skypephones) worth losing out on potential thousands by Windows Mobile users who just don't want to have to use a headset to take advantage of Skype? To us, it doesn't make much sense… but what do we know.
Unfortunately, it doesn't look like Skype will tend to this issue anytime soon. When a product is at version 2.2 and the beta changelog has, all these long years, included this "minor obstacle" in the "Known Issues" section and yet nothing has been done about it (despite how easy it would be to fix), it's probably a very safe bet to say it's going to stay that way for another long time to come; this is what happens when you mix service and implementation providers together, and nothing good ever comes of it.