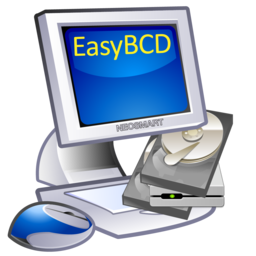 EasyBCD is a powerful bootloader-modification tool that has a wide-range of applications and usages. It can perform a variety of tasks ranging in complexity and application from the most basic to advanced and highly-customizable features.
Please use EasyBCD with care, it's a powerful tool that you can either make your life a lot easier or make it rather miserable by letting you shoot yourself in the foot.
EasyBCD is free for personal use at home, otherwise a commercial license is available with instant download from our online store.
EasyBCD can't fix a PC that won't boot.
Use our Windows recovery disks to:
✓ Fix boot errors
✓ Resolve startup BSODs
✓ Restore registry and settings
✓ Clean up virus infections
Easy Recovery Essentials is available for Windows 10, Windows 8, Windows 7 and Windows Vista. Windows XP and Windows Server editions are also supported.
Download Easy Recovery EssentialsEasy Recovery Essentials is compatible with desktops, workstations, laptops, notebooks, netbooks, ultrabooks, and servers from the following companies: