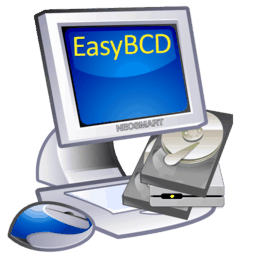 Go and grab yourself a fresh, hot, right-out-of-the-compiler copy of EasyBCD 1.7 before your old bootloader realizes what hit it! Another release of EasyBCD is now available after months of beta testing and – in true NeoSmart fashion – brings dozens of new features and innovative ideas to the table; this time with even more versatility than ever.
Yes, there was a name change. Those of you keeping track of our beta builds are almost certainly wondering what happened to EasyBCD 1.61. To be totally honest here, it was supposed to be released 4 months ago – soon after the 1.6 release back in May. But we got caught up adding a couple of tiny features here and there, and before we knew it, we had a full-blown new version at our hands and not knowing what to do with it – so it's just shipped as EasyBCD 1.7.
If you're wondering what new features we've got packed for you… well, just read on:
Full WinPE 2.0 support!!! This is one feature people have been literally begging us for ever since the beginning. Well, fret no more. EasyBCD 1.7 has full WinPE support, and can boot into both WinPE images (.WIM files) on local and removable drives and from extracted ramdisk filesystems. Say goodbye to WinPE 1.0/BartPE forever!
Ability to open external BCD stores! Need to edit that BCD store on your other PC over the network? No worries, EasyBCD 1.7 has you covered, with its unique ability to open non-system BCD stores with ease – just point, click, and edit away!
Boot into Linux without having GRUB installed! EasyBCD's exclusive new option for booting into Linux lets you set up a dual-boot without even installing GRUB to the bootloader! The new system, dubbed "GRUB-less Linux" searches your PC for a Linux partition and boots away – all by itself!!
Wholly-redesigned interface! Hello, Beautiful!
Completely rewritten NeoGrub. Toss your GRUB installation disks away, you'll never need to boot into a Live CD to reinstall GRUB again. NeoSmart Technologies' NeoGrub with full-GUI support is all you'll ever need.
Overhauled DOS – Win 9x support. EasyBCD can now load DOS-based operating systems straight from the Vista bootloader – no more yucky NTLDR man-in-the-middle thanks to tight(er) chainloader integration.
All that and it's only just the tip of the iceberg. We've got tons more of new features and bugfixes ready and waiting for you, so download away!
Download EasyBCD 1.7 (858 KB)
[make a donation] [get support] [report a bug]
Seriously speaking, EasyBCD isn't the cheapest program to develop as far as time, money, and effort are concerned. It's quite likely that EasyBCD has saved you, your company, your school, or your office a bunch of time and money; so why don't you say thank you by donating a buck or two?