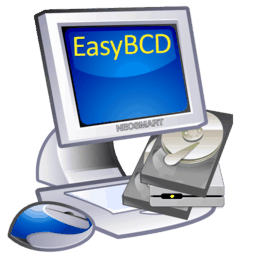 EasyBCD 1.7.1 has just hit the press, our caching engines have been activated, and we're ready for you to come and get it!
EasyBCD 1.7.1 is a bugfix build that fixes a couple of bugs and improves some other aspects of the program:
Compatible with the new Wubi Gutsy Gibbon releases.
EasyBCD now warns users if NTLDR or Bootsect.dos was not found in the process of adding a XP or 9x entry.
The WinPE section has been completely overhauled… under the hood. No more delays, just raw, sheer performance to match the speed of WinPE 2.0 itself.
Rewritten (no longer caches responses) update checker.
You can see the full changelog here. And now, without further ado:
Download EasyBCD 1.7.1 (874KB)
As usual, please direct all support requests to the forums. And, of course, your donations are much welcomed.
Some things to note:
The EasyBCD documentation has been overhauled in the recent weeks. Special attention has been given to the details, and you should find it an overall easier-to-follow cookbook.
The next big EasyBCD release is 2.0 with multilingual support. If you'd like to volunteer to do a translation, let us know.
Keep your eyes peeled for a new program by NeoSmart Technologies in the next one to two weeks. It's one a lot of you have been waiting a long time for!

Don't forget about iReboot, the multi-booter's must-have EasyBCD companion application!