Google, ever the world's biggest supporter of the minimal user interface, appears to be having second thoughts about the advantages of ascetic design and no-frill search pages. If you go to the Google homepage while signed into your Google account, you'll be (pleasantly?) surprised with a small link in the bottom-left corner titled "Change Background Image."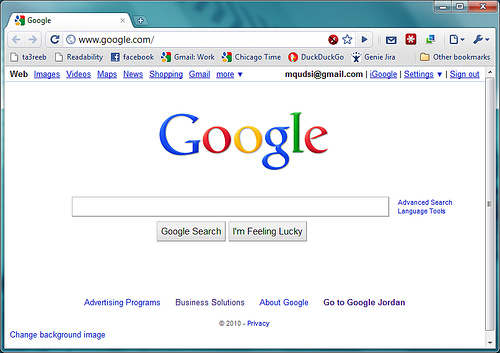 Perhaps even more shocking than that link is where it takes you. One would expect it to show a nice selection of pre-prepared background designs showing taste and style. Perhaps some swirls, some modern art, some crazy tie-dye… Certainly not letting you choose and upload any photo of your liking to serve as your new Google background! Even more, the feature is directly connected to Picassa, letting you browse your own albums, the public Picassa uploads of other users, and more.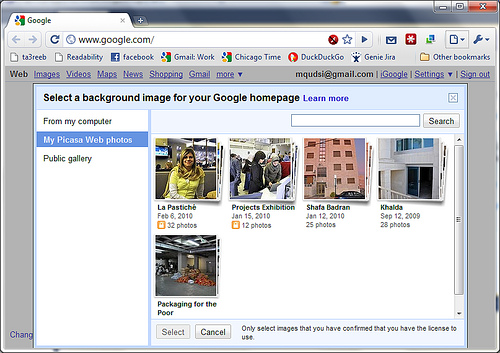 Update: This appears to be working only on Windows, at the moment. Looks like Google is taking this for a test-drive.