I think we're on a roll here with picture blogging, but here's another. This one is from Google+, the newly-launched social network hoping to take a chunk out of Facebook's dominance in this market.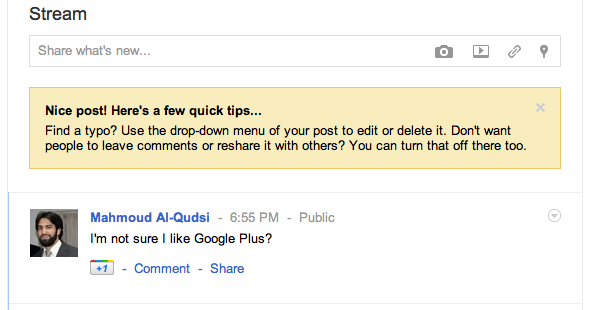 My first post on Google+ was a questioning
I'm not sure I like Google Plus?
to which Google+ obliged with
Nice post!
Need I say more?