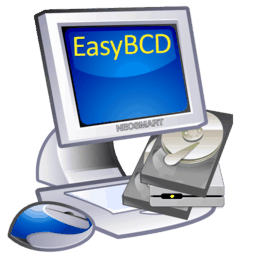 It's our distinct pleasure to announce the release and immediate availability of EasyBCD® 2.3 for download. Development on EasyBCD 2.3 has been ongoing for the past three years as new functionality has been added and support for the latest developments in new operating systems and bootloaders has been polished and shined.
EasyBCD 2.3 features full Windows 10 and EFI support, and has been tested with the latest version of Windows under all imaginable circumstances and configurations, as well as many other operating systems and platforms, both big and small. From indie-sized micro Linux distributions to the latest major releases from Debian, FreeBSD, Ubuntu, SUSE, and more; EasyBCD 2.3 offers greater compatibility, more options, and better support while becoming even easier to use than ever before.
The full list of changes is far too long to mention here, but some of the major updates and improvements to EasyBCD include
Full Windows 10 support
Native and complete EFI support,1 including the creation of bootable USB sticks in EFI environments
Better screen reader compatibility and integration for visually-impaired EasyBCD users everywhere
More support for localizing the Windows bootloader and configuring BCD localization settings
Full customization and control over the metro bootloader and all its settings
Dynamic detection and refresh of USB and other removable drives
New languages and translations
We owe a debt of gratitude to two different camps of people that have worked tirelessly to see this release through to fruition: firstly to our dedicated beta testers that have diligently and thoroughly tried out build after build and release after release of EasyBCD to verify its ever-growing set of features and bring you the most-resilient and D.V. bug-free release we've seen to date, and secondly to our valued translators that have contributed over 20 localizations of EasyBCD, making this valuable-yet-free tool even more accessible to hundreds of millions of people around the world. If EasyBCD doesn't yet speak your language, that doesn't mean it's not willing learn – join in and contribute new languages and improvements to existing translations today!
Commercial users can download the latest version from their user control panel or upgrade automatically by checking for updates in EasyBCD.2 If you're using EasyBCD in a company setting or for-profit purposes, please remember to buy a commercial license to help us support future development. We don't use DRM or limit your usage with endless nag screens, we trust you to do the honest thing.
Download EasyBCD 2.3 (1.83 MiB)
We'll leave you with this small animation video we've just finished producing for EasyRE®, EasyBCD's bootable, all-in-one Windows repair and disaster recovery companion. You can use Easy Recovery Essentials® to recover your system, fix bootloader problems, resolve blue screens of death, retrieve and recover your irreplaceable files, and more – even when you forgot to make a backup:
---
Albeit with some restrictions as imposed by Microsoft and detailed here ↩

Just one of the many benefits of buying an EasyBCD license! ↩