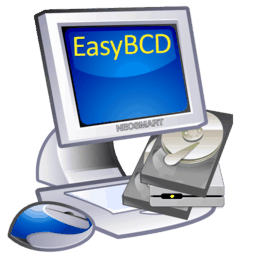 Quick: what takes 5 years, two failed attempts, and thirteen contributors? Answer: EasyBCD with multilanguage support!
Who knew it would be this hard to release a version of EasyBCD that supports languages from English to Arabic and from Korean to Russian? We certainly had no idea it would take this long and this much work back in June of 2007 when we first attempted this gargantuan task! It turns out it's not such an easy thing to organize and manage the translation of a medium-sized software project – and that no good tools existed to make it possible.
We were expecting to find (this late into the game) a plethora of .NET localization tools and resources that would make the job ridiculously easy, but it turns out all the existing solutions were terrible for one reason or another: too hard for non-developers to grasp, no versioning support, no on-the-fly deployment (i.e. requires recompilation), no unicode support, text-only interfaces, and the list goes on and on. We had to develop our own complete end-to-end translation and globalization framework and associated utilities (xml-based, text-editable, translation interface, versioning support, unicode support, on-the-fly deploy, string aliasing, derivable strings, language cleanup, outdated/missing string search, and more!), which we've open sourced to save others the trouble in the future.
Now that we have the excuses out of the way, let us introduce EasyBCD 2.2, complete with 13 languages from around the globe. With much thanks to the following people, we have been able to provide these languages out-of-the-box with EasyBCD 2.2:
Arabic (العربية) – Azal Tammu
Catalan (Català) – Manel Fernàndez
German (Deutsch) – Wolfgang Milhard
English (United States) – NeoSmart Technologies
Spanish (Español) – Manel Fernàndez
French (Français) – Guillaume van den Bavière & co.
Italian (Italiano) – Paolo Viappiani
Korean (한국어) – Youngju Yun
Polish (Polski) – Kili
Russian (Русский) – niknikch45 & co.
Swedish (Svenska) – Åke Engelbrektson
Ukrainian (Українська) – z_mashine
Chinese (Simplified) (简体中文) – Dancing Zhao
Chinese (Taiwanese) (繁體中文) – fei
Want to join in the fun and bring the eternal light and guidance of EasyBCD to your people? Let us know!
Aside from the multilingual support (of which we are overly proud and very much excited, as you can probably tell by now), EasyBCD 2.2 also brings along the usual host of new features, improvements, and bug fixes.
Chief in the list is support for Windows 8. EasyBCD will run on Windows 8 without any problems (and will even run under .NET 4.0 without needing the installation of .NET 2.0/3.5), and can set up/manage dual-boots between Windows 8 and all the other operating systems you are used to. Further improvements and enhancements focused on Windows 8 will shortly follow, our number one priority was making sure there was a version of EasyBCD out there that can both add Windows 8 entries to the bootloader, and run under Windows 8 as needed once Microsoft's new OS hits the shelves come October. Stay tuned for more on that topic. (btw, have you seen our Windows 8 wallpapers?)
EasyBCD 2.2 is also the first version to officially support EFI machines. Not all EasyBCD features will work perfectly on EFI as each will need to be heavily tested and verified under the most severe circumstances before we can make that claim, but in the meanwhile, EasyBCD will allow you to edit your machine's native EFI boot menu (change, reorder, remove primitive boot devices, etc.) and will not clobber or eat up your EFI boot menu by misreading its contents then saving to disk as previous versions may or may not have done.
On the cosmetic side, you may have seen the new EasyBCD logo at the top of this post – it's rather similar to the old one so we won't take too much offense if you haven't noticed the differences. This one is one hundred percent vector-based so we can generate very pretty 256×256 icons for your desktop. There's also a new NeoSmart logo that comes with it :)
EasyBCD 2.2 also addresses issues caused by some changes in the latest Linux distributions (Ubuntu 12.04, Linux Mint 13, Fedora 17, etc.) where they changed the grub2 menu paths without warning (and, as far as we can tell, without good reason). EasyBCD 2.2 is fully compatible with the latest grub2 distros.
As usual, the full changelog is visible here. The new build can be downloaded at the link below. Commercial users can download the latest version from the user control panel. If you're using EasyBCD in a company setting or for-profit purposes, please remember to buy a commercial license to help us support future development. We don't use DRM or limit your usage with silly nag screens, we trust you to do the honest thing. (pro-tip: Commercial users will have an in-app auto-upgrade option starting with this build, so this is the last time you'll need to log in to download an upgrade.)
Download EasyBCD 2.2 (1.54 MiB)
We leave you with some screenshots to bask in EasyBCD's multilingual, Windows 8-supporting glory:
Don't forget to follow NeoSmart Technologies on twitter @neosmart or on Facebook for the latest updates. Share with your friends and spread the goodness around!