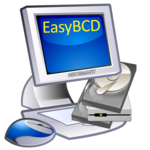 Ladies and gentlemen, EasyBCD is working very hard trying to learn your language. If you speak a verbal (no sign language) and internationally recognized (no Klingon) that is not part of a conspiracy to collectively rob humanity of its intelligence (so no Newspeak and definitely no Valley Girl), then EasyBCD would really appreciate if you could take an hour or two to help it learn to communicate in your wonderful language.
We've been hard at work for the past couple of months developing a new and ridiculously easy to use translation toolkit (that we've decided to open source) which will power the upcoming EasyBCD 2.2 release, giving it the superior intellect required to speak dozens of languages fluently… with your help.
While we have some volunteers already working on translating EasyBCD into a few languages, we need your help to get the word out there and get quality translations for as many languages as possible. The process itself couldn't be easier, and the end result is both satisfactory and rewarding! (What could be more satisfactory than helping millions, or more rewarding than having your name in EasyBCD's "About" box and on our website?)
How to Help
Download a copy of the NeoSmart Localization Toolkit (currently in beta) from this thread in our forums. While you're there, drop us a line letting us know you're interested in translating language insert language name here so no one else wastes their time when you're already on it. Then just run the exe, load up the translation files, and get cracking. More info and picture-by-picture instructions are in the previously mentioned thread. We'll have another post here soon to officially introduce the NLT and our reasons for creating a new localization framework soon.
Please note that you'll need to either download a copy of EasyBCD 2.2 beta or grab the latest version of the language files from the GitHub page to get translating.
We're especially looking for help translating EasyBCD into the following languages (in alphabetical order):
Arabic
Chinese (Simplified)
French
German
Hindi
Japanese
Korean
Russian
Spanish
And before we bid you goodbye, salaam, adiós, au revoir, bis dann, or sayonara, we leave you with this screenshot: