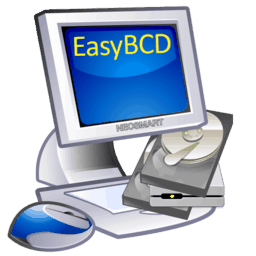 What better way to celebrate our brand-spanking-new download system than to write code — lot's of code!? It's a party, with a new version of NeoSmart Technologies' highly popular EasyBCD utility, the very best Windows Vista bootloader modification tool; and a (very) long-awaited version 3.0 of CHMOD-Win, the Windows/Linux ACL client!
EasyBCD 1.2 brings to the table a host of bug-fixes, a brand-new options dialog with just about everything to make yourself at home in Vista's myriad of bootloader options, and performance fixes to boot, see the changelog for more info.

CHMOD-Win is the program that started NeoSmart Technologies going. It perfectly defined our principles and standards as we intended them to be, and emodies the pure ingenuity that NeoSmart Technologies has become famous for. We're really happy to announce CHMOD-Win 3.0 (probably the last release, but you never know) which has been rewritten from scratch, finally leaving the gloomy depths of .NET 1.1, running up to 40 times faster and with size optimizations all over the place — and of course, an upgrade to the already decent user-interface, see the screenies for yourself!
Download EasyBCD 1.2
Download CHMOD-Win 3.0