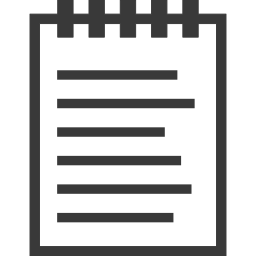 A lot of people have been asking where I've been the past several months: why the blog has been void of updates, why EasyBCD 2.0 is taking so long, why the image gallery still hasn't been properly updated, and so on and so forth. With university was over and done with, I was supposed to have more time on my hands to dedicate to NeoSmart Technologies. If I had to point the finger of blame, it would rest squarely on Genie Timeline 2.0.
For the past year, Genie-Soft (my current employer) has been working on a revolutionary new — and free — backup program. Anyone that has ever searched for a professional backup solution has probably experienced firsthand just how difficult it can be to find something fast, powerful, and easy to use… and forget about being free, too.
Timeline 2 pushes the idea of "constant data protection" with real-time monitoring of changes to your data and intelligently scheduled backups of your files. You don't schedule backups, they just happen in response to the modifications you make. You just run Timeline in the background, and you're instantly protected. Files are versioned, clustered, and indexed then intelligently purged as needed to save space.
In geek terms, Timeline most-closely resembles a hybrid between version control systems and backup software. Like any good version control system, GTL keeps versions of all your old files, uses block-level differential backup for larger files such as PSTs, and tracks changes on the individual file level. But the entire process is automated and the all the capabilities and features are hidden behind an ostensibly simple GUI, with a web interface that lets you search all backed up data instantly.
Of course, this isn't an unbiased recommendation: I've been part of the Timeline development team from and am responsible for some of the lower-level components. Over the past year, I've learned a lot designing and implementing some really incredible features in Timeline. Don't let the simple interface fool you, there's a lot of technology and sheer power under the hood… and this is what's been keeping me busy.
Timeline 2.0 is available 100% for free, making it a must-have for any Windows users out there looking to protect their data. With the price of external disks at an all-time low and the value of digital data skyrocketing upwards, there's no excuse to not have backups of your software. Especially now that it won't even cost you a dime.
Download Genie Timeline 2.0 Free
Everyone at Genie-Soft has worked endlessly to make the Timeline experience as smooth and delightfully easy as possible. Of course, no software is perfect and while Genie Timeline may look deceivingly simple, it is incredibly complex under the hood. Please let us know what you think and share how your Timeline experience goes.
I have free licenses of Genie Timeline Pro to give away to feedback and comments on the software – but you need to install it and comment below to qualify. If you liked or didn't like Timeline, share your notes here, tell us what you'd do with your copy of Pro, and get a free upgrade. Free licenses also available for incoming links. Genie Timeline Pro adds Disaster Recovery, advanced filters, encryption, purging, and advanced restore to an already powerful product.
Update (4/12/10):
The initial wave of free licenses is over. I still have several more licenses to give, but no guarantees…