Just a quick heads-up: EasyBCD 1.7.1 has entered the beta stage and can be grabbed at the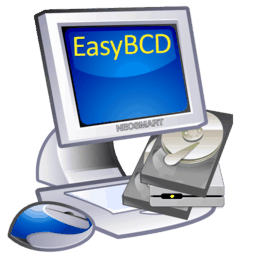 usual beta builds thread.
EasyBCD 1.7.1 is a bugfix build that addresses two issues that have come up since our (most stable release ever!) 1.7 final a couple of months back. Perhaps you'll find our new EasyBCD 1.7.1 Debug Toolkit to be of greater interest, though.
The all-new EasyBCD Debug Toolkit is a way to "trick" EasyBCD into seeing a system configuration that's not really there. You just run EasyBCD with a command-line switch (/debugbcd and /debugbp) and you can then have it use fake info (in the form of a text file containing the stdout dump you'd like EasyBCD to see) instead of actually checking your current system configuration and going by those settings instead.
Admittedly, we're at a bit of a loss for just what this feature can be put to use for. We're using it to test bcdedit and bootpart outputs that users complain crash their system, but besides an IT manager checking beforehand to see how EasyBCD will react to certain system configurations its usages seem a bit limited. Perhaps you can tell us what you'd do with the EasyBCD Debug Toolkit?
Another thought would be to use it to "demo" EasyBCD on a system without the Vista bootloader installed – just run EasyBCD and fake the bcdedit output to make it look like the machine is running Vista… You really wouldn't benefit anything, but hey!
At the end of the day, the Debug Toolkit is just a set of nifty little tools that we've found to be invaluable in our development and testing process; and we've simply decided to throw it out there for the masses and see if we can't find someone else who'd benefit from it, one way or another… And if you do, please share what use you've found for it – we're dying to know!