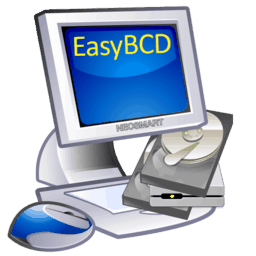 Hello everyone! We have a new EasyBCD build with relatively minor changes. In keeping with our promise to release more often, we're releasing this small EasyBCD updated that brings brings exactly one update, one new feature, and one bugfix to the table.
EasyBCD 2.1.2 supports the recently-released Fedora 16, which is the first Fedora Linux version to feature the usage of GRUB2 (instead of the old Legacy GRUB). EasyBCD has supported GRUB2 for years now, but it required the addition of a new profile with the names and paths that Fedora 16 uses. EasyBCD also has a new homepage at http://neosmart.net/EasyBCD/ which is both prettier and easier to remember.
The full EasyBCD changelog is available in the usual place.
Downloads have been posted for both commercial and non-profit/personal users. We'd like to remind everyone that EasyBCD now requires a paid license for use in commercial or other for-profit environments and purposes. Please don't forget to press the Google +1 and Facebook Like buttons on the download page below! Also, follow us on twitter @neosmart and like us on Facebook to get the latest updates and news!
Download EasyBCD 2.1.2 1.5 MiB
As always, registered users can download EasyBCD from their user control panel.